Business Development Representative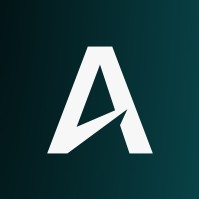 Ampla Technologies
Sales & Business Development
New York, NY, USA
Posted on Tuesday, February 7, 2023
Who We Are
Our Products: Traditional banking just wasn't built to make growing a consumer brand easy. We want to change that. Our financial platform is designed for brands of any size, no matter how they sell. From access to capital with the Growth Line of Credit, to simplified money management with Ampla Banking or our Corporate Card for the modern CPG brand - we make growing businesses easier.
Our Mission: To build modern financial tools that will fuel growth for companies of the future 🚀
Our Culture: At Ampla you will work with smart people who genuinely care about what they're building and each other - we consistently encourage personal and professional growth by challenging each other to raise the bar. While headquartered in NYC, where we were named one of the best startups to work for, we have over 100 Amployees across seven countries. Our culture embodies a spirit of collaboration that permeates every aspect of our work. We foster a close-knit environment where every voice matters by hosting monthly team lunches, knowledge-sharing sessions, and endorsing casual interactions in and outside of the office. At Ampla you will find a supportive network that values your input in a way that allows you to make a real impact.
About the Role
Sales @ Ampla: The sales team at Ampla is in charge of expanding our user base and really growing the business. As a Business Development Representative, you are enthusiastic about learning the fundamentals of sales, finding qualified prospects, and helping line up big-ticket accounts with a huge opportunity for growth into an Account Executive role. As a Business Development Representative, how results are achieved is paramount for your success and ultimately results in our success as an organization.
Responsibilities:
Leverage outbound lead campaigns including email, and social media to qualify potential brand customers
Use Salesforce and other sales tools, build prospect lists, craft outbound messaging, and share results with the larger sales team
Initiate sales conversations with key decision-makers at target companies
Develop a strong pipeline for Account Executives via email communications
Learn and maintain in-depth knowledge of the Ampla platform, industry trends, and competition
Be one of the first 100 employees for a fast-growing, VC-backed FinTech company and will have the opportunity to make a meaningful contribution to the success of the business.
Have a great time in a hard-working yet casual environment
Qualifications:
Prior experience in a customer-focused or sales-related role
Self-motivated and can hit the ground running in prospecting, managing, and qualifying prospects
Love to develop and foster relationships and enjoy interpersonal interactions
Strong communication and organizational skills, with a strong attention to detail
You're an overachiever. You never quit, never take no for an answer, and ultimately succeed in everything you do!
Comfortable in a fast-paced, high-growth startup environment where you might be asked to wear another hat outside of your daily responsibilities
Passionate about the FinTech/Start-up space
Educational background in business, economics, or a related field is a plus
In compliance with local law, the anticipated base salary range for this position is $60,000-$70,000 plus commission eligible. Actual salaries may vary depending on experience, level, skills, and other factors. In addition to base salary, Ampla offers competitive benefits such as 100% employer paid premiums for employee's medical/dental/vision and 50% for dependents, paid parental leave, flexible PTO policy, 401(k), and equity packages.
Ampla is an Equal Opportunity Employer and does not discriminate on the basis of an individual's sex, age, race, color, creed, national origin, alienage, religion, marital status, pregnancy, sexual orientation or affectional preference, gender identity and expression, disability, genetic trait or predisposition, carrier status, citizenship, veteran or military status and other personal characteristics protected by law. All applications will receive consideration for employment without regard to legally protected characteristics.