Customer Support Specialist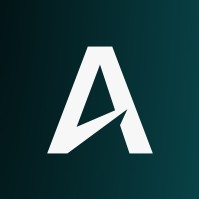 Ampla Technologies
Customer Service
Remote
Posted on Saturday, November 4, 2023
Who We Are
Our Products: Traditional banking just wasn't built to make growing a consumer brand easy. We want to change that. Our financial platform is designed for brands at any size, no matter how they sell. From access to capital with the Growth Line of Credit, to simplified money management with Ampla Banking or our Corporate Card for the modern CPG brand - we make growing businesses easier.
Our Mission: To build modern financial tools that will fuel growth for companies of the future 🚀
Our Culture: At Ampla you will work with smart people who genuinely care about what they're building and each other - we consistently encourage personal and professional growth by challenging each other to raise the bar. While headquartered in NYC, where we were named one of the best startups to work for, we have over 100 Amployees across seven countries. Our culture embodies a spirit of collaboration that permeates every aspect of our work. We foster a close-knit environment where every voice matters by hosting monthly team lunches, knowledge-sharing sessions, and always endorsing casual interactions in and outside of the office. At Ampla you will find a supportive network that values your input in a way that allows you to make a real impact.
About the Role
This is a foundational role within the Customer Success Department, with a focus on providing both proactive and reactive support to our B2B customers across all product offerings. You will report directly to the Head of Customer Support.
The customer support team is dedicated to providing comprehensive platform educational support, and technical troubleshooting to all clients of Ampla. We are the first resource a client will contact for any day to day questions and issues they experience, while also maintaining our educational documentation for the usage of the platform.
Responsibilities:
Communicate with our customers across a variety of channels (email, chat, and occasionally video calls), in order to drive a resolution to the client's issue.
Troubleshoot, escalate, and solve technical issues for our customers.
Advise our clients on platform best practices, and recommend feature adoption where appropriate to increase platform engagement.
Perform ongoing training to become an expert on the Ampla platform, offering, and the financial technology and ecommerce industries.
Help to develop and maintain our client facing documentation and platform training.
Partner with internal teams to improve our platform and processes via feedback, testing, and operational responsibilities.
Be open to shifting responsibilities, projects, and workflows as we grow and develop our support offering.
Qualifications:
Prior experience in a customer facing role.
Strong communication and organizational skills, with a strong attention to detail.
Passionate about the FinTech/Start-up space.
Comfortable learning new software.
Comfortable in a fast-paced, high-growth startup environment where you might be asked to wear another hat outside of your daily responsibilities.
Bonus points if you have experience in B2B customer support, especially in a financial services platform.
Ampla is an Equal Opportunity Employer and does not discriminate on the basis of an individual's sex, age, race, color, creed, national origin, alienage, religion, marital status, pregnancy, sexual orientation or affectional preference, gender identity and expression, disability, genetic trait or predisposition, carrier status, citizenship, veteran or military status and other personal characteristics protected by law. All applications will receive consideration for employment without regard to legally protected characteristics.