Lead Product Manager, Identity & Targeting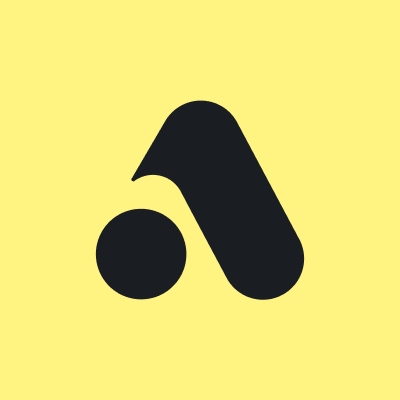 Attentive
Product
United States
Posted on Saturday, October 14, 2023
About Attentive:
Attentive® is the world's #1 conversational marketing platform, on a mission to maximize performance with intelligent, 1:1 SMS and email capabilities. Our SMS-first software platform helps everyone from entrepreneurs to enterprises strengthen relationships with their consumers in a new way. Through two-way, real-time, personalized communications, we drive billions in e-commerce revenue and over 8,000 leading brands like CB2, Pura Vida, GUESS and Urban Outfitters rely on Attentive to deliver powerful commerce experiences.
Who we are:
We are seeking a Lead Product Manager to own our Customer Identification and Targeting strategy. This person will partner with a few engineering groups owning the strategy and execution of projects to unlock enhanced targeting and increased customer identification rates. Attentive enables marketers to better connect with their customers - identification and targeting are core to Attentive's value. We offer our clients the intelligence and insights to understand who their customers are, what they want, and how to best connect with them.
We are looking for someone eager to contribute in a fast moving and data-driven environment. This role requires the ability to grasp difficult technical concepts (identity resolution, data enhancement + storage, and platform reliability), work across many teams, and remain knowledgeable on market trends/dynamics that affect our products.
Why Attentive needs you:
Lead product strategy and discovery efforts for platform enhancements aligned with strategic company initiatives.
You will act as a player/coach within the PM team, while also being responsible for educating technical and non-technical stakeholders about the capabilities and evolution of the Attentive platform.
Connect with customers and customer facing teams to understand user needs, develop insights, inform and drive our platform investments.
Work closely with engineering to translate desired outcomes into digestible platform features and ensure smooth migration of teams to adopting new platform functionality.
Leverage critical metrics to provide actionable business recommendations.
About you:
You have 5+ years experience as a Product Manager leading technical / platform products, crafting product roadmaps, and coordinating product strategies across a group of products.
You think deeply, quickly and analytically - driving business outcomes for our customers by thinking 2 steps ahead and driving the platform in a direction that services the needs of customers now and in the long term
You measure your success through shipped full products and can point to specific examples where you have owned a high-impact release from discovery through scaling.
You probably describe yourself as a technical-leaning PM and understand how tools like Snowflake, Dynamo, Kinesis, SQS, and other technologies combine to enable best in class customer facing experiences.
You aren't afraid to connect to a database and run queries, but can also leverage other analytical tools like Looker and Heap
You are an excellent communicator and storyteller (written & verbal), both with technical and non-technical audiences.
For US based applicants:
- The standard base salary range for this position is
$147,220 - $235,000
annually.
- This position is eligible for equity in the form of RSUs.
Attentive Company Values
Default to Action - Move swiftly and with purpose
Be One Unstoppable Team - Rally as each other's champions
Champion the Customer - Our success is defined by our customers' success
Act Like an Owner - Take responsibility for Attentive's success
Learn more about
AWAKE
, Attentive's collective of employee resource groups.
If you do not meet all the requirements listed here, we still encourage you to apply! No job description is perfect, and we may also have another opportunity that closely matches your skills and experience.
At Attentive, we know that our Company's strength lies in the diversity of our employees. Attentive is an Equal Opportunity Employer and we welcome applicants from all backgrounds. Our policy is to provide equal employment opportunities for all employees, applicants and covered individuals regardless of protected characteristics. We prioritize and maintain a fair, inclusive and equitable workplace free from discrimination, harassment, and retaliation.