Team Lead, Client Support (Australia)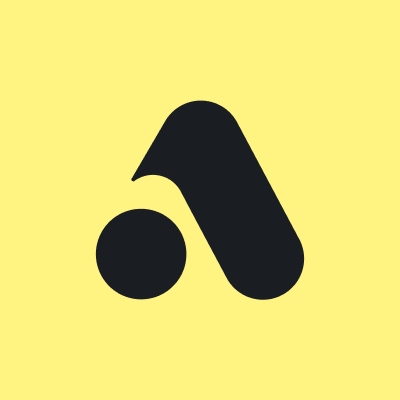 Attentive
Customer Service
Sydney, NSW, Australia
Posted on Thursday, November 2, 2023
About Attentive:
Attentive® is the world's #1 conversational marketing platform, on a mission to maximize performance with intelligent, 1:1 SMS and email capabilities. Our SMS-first software platform helps everyone from entrepreneurs to enterprises strengthen relationships with their consumers in a new way. Through two-way, real-time, personalized communications, we drive billions in e-commerce revenue and over 8,000 leading brands like CB2, Pura Vida, GUESS and Urban Outfitters rely on Attentive to deliver powerful commerce experiences.
Who we are
In this player-coach role, you'll split your time between hands-on support tasks, such as handling Tier 1 & 2 issues, and leading the APAC-based White Glove team. Your main goal is to foster team growth while ensuring excellent global client support.
You'll excel through effective communication, solving complex technical issues, and nurturing the growth of our International Support program. As a platform expert, you'll guide the team in meeting diverse customer needs and manage client requests from start to finish.
You'll also collaborate with leadership and cross-functional International teams to streamline ticketing workflows, help to hire and train local talent, and ensure top-notch post-sale client experiences.
Note: This role is supporting our clients and teams between 9am-6pm AEDT/AEST time zones. Applicants should be located within those time zones.
Why Attentive needs you
Respond to Attentive client needs via email, owning that interaction from inception to resolution.
Troubleshoot technical platform issues and advise our clients on best-practices with the Attentive platform and its use cases.
Act as first line of defense for triaging & escalating platform health issues
Exceed client expectations on response quality, timeliness of responses, and overall customer experience
Continuously train to become an expert on the Attentive platform, mobile marketing, and the ecommerce industry
Help translate customer feedback into specific product requirements
Work closely with Support Leadership to assist in the interview and onboarding processes of local APAC talent
Assume the role of a mentor to new teammates within the APAC WG team, offering guidance and support post onboarding
Exercise a level of authority that enables you to quality assurance, which in turn aids team members while navigating their Attentive journey and steering them toward success
Work closely with the UK-based CS and Sales functions to ensure the post-sale client experience in the UK is upheld, including but not limited to onboarding, program and process development, and other special project work as deemed necessary by CS and Support leadership
Work closely with Support Leadership to establish, maintain and recommend improvements upon the operational ticketing workflows
About you
2-5 years in a Customer Support role, with demonstrated experience in Team Lead or Shift Lead responsibilities
Strong entrepreneurial mindset: self-motivated to work independently on tight timelines to achieve ambitious goals
Extremely personable: excited to coach and develop employees internally and work closely with clients externally
Experience navigating complex work processes, tight timelines, and changing teams
Very detail-oriented and organized
Ability to understand, troubleshoot, and resolve complex issues, and explain them in a clear and simple manner
Ability to present complex findings to leadership in succinct, compelling ways that drive action and improvement in quality across the organization
#LI-Hybrid #LI-LC1
Attentive Company Values
Default to Action - Move swiftly and with purpose
Be One Unstoppable Team - Rally as each other's champions
Champion the Customer - Our success is defined by our customers' success
Act Like an Owner - Take responsibility for Attentive's success
Learn more about
AWAKE
, Attentive's collective of employee resource groups.
If you do not meet all the requirements listed here, we still encourage you to apply! No job description is perfect, and we may also have another opportunity that closely matches your skills and experience.
At Attentive, we know that our Company's strength lies in the diversity of our employees. Attentive is an Equal Opportunity Employer and we welcome applicants from all backgrounds. Our policy is to provide equal employment opportunities for all employees, applicants and covered individuals regardless of protected characteristics. We prioritize and maintain a fair, inclusive and equitable workplace free from discrimination, harassment, and retaliation.