Accounts Payable Coordinator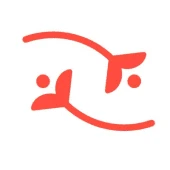 Hey Rowan
Administration, Accounting & Finance
New York, NY, USA
Posted on Saturday, September 9, 2023
Rowan has completely reimagined the ear piercing experience and revolutionized the traditional mall-based model. All our piercings are performed exclusively by licensed Nurses. All of Rowan's products are hypoallergenic. Our priority is to offer a fun, celebratory, and safe piercing experience for everyone. When we say piercing for all, we mean it.
Everybody
is invited to this ear party!
Rowan is looking for an Account Payable Coordinator to process all expense and inventory invoices received for payment and initiate the invoice approval process for all vendors in an accurate, efficient, and timely manner. Reporting directly to the Controller, you will be responsible for compiling and maintaining accounts payable records while also providing clerical and administrative support as needed. The Accounts Payable Coordinator will have an understanding of how purchase orders and inventory receiving flow into AP will be critical for success in this role. We are looking for an objective Accounts Payable Coordinator who combines a solid understanding of basic bookkeeping and accounts payable principles with strong analytical and problem-solving skills.
What you'll be doing:
Verify invoice payments, approvals, and valid general ledger coding, before processing.
Inventory AP processing, including 3-way matching
Respond to vendor inquiries and resolve outstanding issues promptly, which may include working with various internal departments
Manage vendor accounts by obtaining Form W-9's and monitoring payment terms
Establishing and maintaining relationships with new and existing vendors
Complete other ad hoc tasks and projects as requested
Experience you'll bring:
BA or equivalent experience
Minimum three (3) or more years full cycle accounts payable experience
Minimum two (2) or more years inventory accounts payable experience
Demonstrated understanding of general ledger accounts and how they relate to vendor invoices
Detail-oriented and thorough, with flexibility and willingness to perform a variety of related tasks, including data entry, mathematical analysis, and organization and maintenance of historical records
Proficient in Microsoft Office Suite (Excel, Word, Outlook, PowerPoint) or similar software
Experience with NetSuite or Ramp is preferred
Experience with sales tax or Avalara is preferred but not required
What you'll bring:
Highly organized and detail-oriented
Ability to work both independently and in a team setting effectively
Excellent verbal and written communication and interpersonal skills
Compensation:
The anticipated annual base salary for this position is $60,000- $70,000.
Full-Time Benefits & Perks:
Medical/Dental/Vision Health Plans
Short and Long-term Disability
Life Insurance
401k and Roth IRA Plans
Paid Parental Leave
Open PTO policy
Employee discounts on our amazing products!
About Us:
Rowan is an innovative ear-piercing and hypoallergenic jewelry brand that brings safety to the forefront with our team of licensed nurses—and celebration to every guest with our joyful approach to piercings and jewelry. Our brick-and-mortar locations across the US also provide a long-overdue alternative to the standard mall piercing. At Rowan, we believe that every ear piercing is a milestone and it should be celebrated. We believe in "Piercing for All".
Important note:
Rowan believes in teamwork, collaboration, and diversity. We know our team is stronger together and we commit to staying true to these values as we grow. In a remote setting, interviewing at Rowan may include phone interviews, virtual "on-site" interviews, and on-the-job mock cases. We are committed to run a thorough process for candidates with whom we identify a potential match, and we will do our best to follow-up with each and every applicant! If you're on the fence, just give it a try! We are an equal opportunity employer and we encourage everyone to apply!