Chief Marketing Officer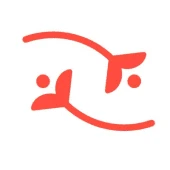 Hey Rowan
Marketing & Communications
New York, NY, USA
Posted on Friday, September 15, 2023
Rowan has completely reimagined the ear piercing experience and revolutionized the traditional mall-based model. All our piercings are performed exclusively by licensed Nurses. All of Rowan's products are hypoallergenic. Our priority is to offer a fun, celebratory, and safe piercing experience for everyone. When we say piercing for all, we mean it.
Everybody
is invited to this ear party!
Rowan
is looking for a
Chief Marketing Officer (CMO)
responsible for overseeing the planning, development and execution of an organization's marketing and advertising initiatives. Reporting directly to the Chief Executive Officer, the Chief Marketing Officer's primary responsibility is to generate revenue by increasing sales through successful marketing for the entire organization, using market research, pricing, product marketing, marketing communications, advertising and public relations. Rowan's Chief Marketing Officer will ensure the organization's message is distributed across channels and to targeted audiences in order to grow brand awareness, meet business goals and build the best experience for our customers.
What you'll be doing:
Plan, direct and coordinate marketing budgets in accordance with organizational goals
Plan campaigns with coupons, giveaways or contests to bring attention to and create interest in one of the organization's products or services
Undertake market research studies and analyze the results in order to better understand the market and customer tastes
Use research to identify likely customers for a product or service and then develop a pricing strategy that will induce them to purchase the product or service
Market research, pricing, product marketing, marketing communications, advertising and public relations.
Oversee a company's overall advertising
Working closely with CRO and retail team to drive revenue by increasing sales through marketing activities
Develop the structure of the business's marketing department
Approve marketing campaign ideas
Coordinate marketing efforts with the company's financial and branding goals
Own the promotional calendar and monthly sales forecasting
Manage budget and P&L for the ecommerce channel with focus on growth and profitability
Lead all aspects of the ecommerce business and ensure excellent execution across acquisition & retention marketing, site performance & design, email marketing, SEO, and promotional campaigns to hit ambitious revenue growth targets
Oversee the strategy and development of key consumer engagement programs including loyalty and referral
Drive the Digital Customer Experience strategy and improve overall experience with the brand through process improvement, tactics and technology enhancements
Develop and continuously monitor the right KPIs to prioritize initiatives and support decision-making, with an overall focus on monitoring and improving LTV
Evaluate emerging tools and platforms, marketing trends, and new technologies for adoption
Drive innovation and a continual test & learn approach, bringing in industry best practices, trends, and benchmarks
Manage, coach and mentor a team
Experience we're looking for:
Bachelor's degree. An advanced degree in marketing or business (MBA) is preferred
10 years marketing experience in positions of increasing responsibility- with a focus on marketing expansion.
8 or more years of experience in a leadership role
Experience marketing a service or product across a brick and mortar platform and conversion to eCommerce/DTC.
Experience negotiating contracts
Ability to manage smaller teams and be hands on
Research/data oriented and profitability-based mindset

Experience overseeing the following departments / areas:

Public Relations
eCommerce
Local marketing / Oversee company's grass roots and boots on the ground marketing strategy
Retention / Customer LTV
Customer Retention / Recurring Customer / Loyalty
Paid Marketing
Social / Influencer Marketing and Ambassadors

Experience overseeing the following technology, including but not limited to:

Google Analytics
Shopify
Zenoti
Endear
Yext
Kustomer
Gorgias
Happy Returns
Yotpo
Supermetrics
What you'll bring to the table:
Superb analytical skills
Entrepreneurial spirit
Demonstrated ability to lead and inspire a team/ work with and be hands on with small teams
Outstanding communication and interpersonal skills / Flexibility / Team mindset and enthusiasm to work in a collaborative environment
Ability to negotiate contracts
Passionate customer advocacy
Thorough knowledge of marketing principles, brand, product and service management
Deep understanding of changing market dynamics
Extensive knowledge in a variety of disciplines such as production, information technology, legal and finance
Experience in driving top of funnel brand awareness in line with fiscal goals to bottom line
Customer obsessed to increase LTV and customer retention
Experience with leading a customer service team using new technologies ie. AI to optimize efficiencies, shrink tickets FRT, and increase CSAT, NPS scores
Full-Time Benefits & Perks:
The anticipated annual base salary for this position is $275,000
Medical/Dental/Vision Health Plans
Short and Long-term Disability
Life Insurance
401k and Roth IRA Plans
Paid Parental Leave
Open PTO policy
Employee discounts on our amazing products!
About Us:
Rowan is an innovative ear-piercing and hypoallergenic jewelry brand that brings safety to the forefront with our team of licensed nurses—and celebration to every guest with our joyful approach to piercings and jewelry. Our brick-and-mortar locations across the US also provide a long-overdue alternative to the standard mall piercing. At Rowan, we believe that every ear piercing is a milestone and it should be celebrated. We believe in "Piercing for All".
Important note:
Rowan believes in teamwork, collaboration, and diversity. We know our team is stronger together and we commit to staying true to these values as we grow. In a remote setting, interviewing at Rowan may include phone interviews, virtual "on-site" interviews, and on-the-job mock cases. We are committed to run a thorough process for candidates with whom we identify a potential match, and we will do our best to follow-up with each and every applicant! If you're on the fence, just give it a try! We are an equal opportunity employer and we encourage everyone to apply!