Store Manager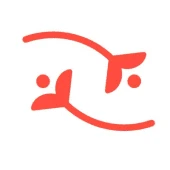 Hey Rowan
Winston-Salem, NC, USA
Posted on Tuesday, October 3, 2023
Rowan has completely reimagined the ear piercing experience and revolutionized the traditional mall-based model. All our piercings are performed exclusively by licensed Nurses. All of Rowan's products are hypoallergenic. Our priority is to offer a fun, celebratory, and safe piercing experience for everyone. When we say piercing for all, we mean it.
Everybody
is invited to this ear party!
Rowan is looking for a Store Manager (SM) to oversee the day-to-day operations of our Winston Salem location. The Store Manager of a Rowan store is positive, outgoing, and has a high energy personality. They are entrepreneurial and highly focused on customer experience while driving sales. The Store Manager operates with service and profitability in mind through the successful development and management of a high-class team. The Store Manager will take full ownership of the store's business at all levels.
What you'll be doing as Store Manager:
Responsible for creating a compelling experience for every customer and always acts in the best interest of the customer
Become well connected and engaged in the local community to drive brand awareness, traffic, and appointments
Recruit and hire a team that is passionate about Rowan's mission
Inspire and empower a team so that each person contributes to the productivity of the store and delivers on Rowan's mission and values
Responsible for training the store team on all systems, customer experience, and product knowledge
Achieve payroll plans through managing store schedules and adapting to business conditions based on weekly and monthly sales
Ensure sound inventory management by following all policies and procedures
Ensure all visual merchandising direction is met and that presentation of all product as well as display and fixtures are reflective of brand guidelines and standards
Ensure the selling floor is neat, clean, organized, and reflects the brand image at all times
Experience we're looking for:
You have 3+ years of experience in retail store management and coaching teams.
You're excited to work for a fast growing brand and about contributing to the company's growth.
You love being organized and have an eye for details.
You're excited to increase brand exposure in your market.
You have sharp analytical skills, including basic retail math, calculating inventory on-hands, tracking sales throughout your shift, etc.
You're comfortable using technology to perform all job functions, including sales reporting, communication between stores and HQ offices, managing inventory, and corresponding with customers.
You have strong verbal and written skills – allowing for communication of the company's goals and objectives.
You can work a flexible schedule, including blackout periods during holidays and weekends (must work Saturdays and Sundays if needed)
You can lift up to 40 pounds and are comfortable with constant standing, walking, squatting, kneeling, bending, carrying items, and reaching overhead; comfortable climbing ladders.
Studio Management Full-Time Benefits & Perks:
Compensation: The anticipated annual base salary for this position is $65,000- $75,000. Studio Management has the opportunity to earn commission as well as monthly studio bonuses!
Medical/Dental/Vision Health Plans
Short and Long-term Disability Life Insurance
401k and Roth IRA Plans
Paid accrued vacation, sick, and holidays
Employee discounts on our amazing products!
About Us:
Rowan is an innovative ear-piercing and hypoallergenic jewelry brand that brings safety to the forefront with our team of licensed nurses—and celebration to every guest with our joyful approach to piercings and jewelry. Our brick-and-mortar locations across the US also provide a long-overdue alternative to the standard mall piercing. At Rowan, we believe that every ear piercing is a milestone and it should be celebrated. We believe in "Piercing for All".
Important note:
Rowan believes in teamwork, collaboration, and diversity. We know our team is stronger together and we commit to staying true to these values as we grow. In a remote setting, interviewing at Rowan may include phone interviews, virtual "on-site" interviews, and on-the-job mock cases. We are committed to run a thorough process for candidates with whom we identify a potential match, and we will do our best to follow-up with each and every applicant! If you're on the fence, just give it a try! We are an equal opportunity employer and we encourage everyone to apply!