Chief of Staff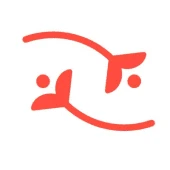 Hey Rowan
People & HR, Operations
Larchmont, NY, USA
Posted on Wednesday, October 11, 2023
Rowan has completely reimagined the ear piercing experience and revolutionized the traditional mall-based model. All our piercings are performed exclusively by licensed Nurses. All of Rowan's products are hypoallergenic. Our priority is to offer a fun, celebratory, and safe piercing experience for everyone. When we say piercing for all, we mean it.
Everybody
is invited to this ear party!
Rowan
is looking for a Chief of Staff to report directly to the CEO partnering and executing Rowan's strategic vision, translating strategy to action, and driving results across the business from our executive leaders to our rapidly growing portfolio of piercing studios and our omnichannel business. As a member of the Rowan executive leadership team, this person supports strategic development, executive-level decision-making, cross-functional project management, hands-on operational support, executive communications, and culture building across all levels of the company. This Chief of Staff also functions as a connector between the leadership team, our corporate teams, and our organization to ensure prioritization, alignment, and timely execution of Rowan's most important strategic initiatives.
This is a hybrid role, with a minimum of 2 days a week in the office.
What you'll be doing:
Work with the CEO to design and lead our annual strategic development process with our leadership team, aligning our long-term vision with our immediate organizational priorities, unit-level priorities, and available resources; communicate finalized strategy to our teams and monitor over time to ensure timely execution and/or required course corrections
Drive communication and alignment of our Executive Leadership Team (ELT) and Senior Leadership Team (SLT) through design of weekly meeting agendas, creation of relevant discussion materials, and follow up on key action items
Own the execution of cross-functional initiatives that further Rowan's strategic priorities; this includes building and/or identifying teams to work through the completion of large, high-profile projects, in addition to owning the scope, identifying measures of success, and managing the team(s) through successful completion of the initiative(s).
Lead and manage a portfolio of special projects, ad-hoc analyses and activities that cut across all of the departments and/or support corporate objectives and emerging issues.
Maintain pulse on daily business operations to identify and mitigate potential roadblocks, proactively escalating when necessary
Act as liaison and strong collaborator with all stakeholders, serving as a sounding board for all levels of the team to help move projects forward or synthesize feedback for the organization to action on
Bring together multiple senior-level stakeholders with divergent perspectives to discuss key issues and drive decisions; work behind the scenes to resolve conflicts, influence outcomes, and enable leader success.
Serve as a strategic thought partner and trusted advisor, ensuring continuity of operations when the CEO is unavailable.
Work closely with the Executive Assistant to the CEO to ensure the CEO's time is being utilized most effectively and efficiently; provide guidance on urgency and necessity of meeting requests
Identify ways to streamline existing processes to maximize team productivity and business impact
Foster community and connection amongst our teams including Town Halls, Lunch & Learns, Breakfast Roundtables, monthly happy hours, and more; assist in the planning and execution of events
Partner with CEO and Internal Communications on executive communications including announcements, speeches, talking points and presentations.
Support the CEO with thought partnership and preparation of materials for external stakeholder meetings such as Board of Director meetings
Deploy excellent analytical skills in the review of complex strategic issues and provide input and recommendations towards innovative solutions. Develops and analyzes strategic questions/options and provides evidenced-based recommendations.
Develops strategic recommendations based on internal and external analyses and alternatives
Other duties as assigned, as the scope and focus areas for the executive office continue to expand
Experience we're looking for:
B.A./ B.S. degree required in Business, Economics, or related field; MBA or similar work experience preferred.
Minimum of 2 years of business experience with a proven track record of developing and executing org-wide strategies at scale, ideally as a Chief of Staff, investment banking analyst, management consultant, or corporate strategist at a mid to large size company
What you'll bring to the table:
Demonstrated experience driving large scale implementations requiring process changes, project management and change management
Nimble and adaptable thinker who can quickly flex between high-level strategic thinking and tactical operational implementation; able to make decisions independently and expeditiously to maintain momentum in the business
Ability to conduct deep analyses and synthesize key insights into easily digestible and visually compelling formats, tailoring communication appropriately for different audiences; strong command of PowerPoint and Excel
Excellent written and verbal communication skills, including interpersonal and presentation skills
Excellent leadership skills, including the ability to interact effectively with people with diverse styles and at different seniority levels; make informed decisions, find solutions, encourage and support change; and, to constructively deal with conflicts and leverage different perspectives.
Highly self-motivated, driven and proactive individual; excellent organizational skills and ability to prioritize workload appropriately based on business needs
Intellectually curious; no problem is too big or too small to tackle
Full-Time Benefits and Perks:
Medical/Dental/Vision Health Plans
Short and Long-term Disability
Life Insurance
401k and Roth IRA Plans
Paid Parental Leave
Open PTO policy
Employee discounts on our amazing products!
About Us:
Rowan is an innovative ear-piercing and hypoallergenic jewelry brand that brings safety to the forefront with our team of licensed nurses—and celebration to every guest with our joyful approach to piercings and jewelry. Our brick-and-mortar locations across the US also provide a long-overdue alternative to the standard mall piercing. At Rowan, we believe that every ear piercing is a milestone and it should be celebrated. We believe in "Piercing for All".
Important note:
Rowan believes in teamwork, collaboration, and diversity. We know our team is stronger together and we commit to staying true to these values as we grow. In a remote setting, interviewing at Rowan may include phone interviews, virtual "on-site" interviews, and on-the-job mock cases. We are committed to run a thorough process for candidates with whom we identify a potential match, and we will do our best to follow-up with each and every applicant! If you're on the fence, just give it a try! We are an equal opportunity employer and we encourage everyone to apply!