EVP, People Operations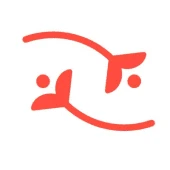 Hey Rowan
People & HR, Operations
New York, NY, USA
Posted on Wednesday, October 11, 2023
Rowan has completely reimagined the ear piercing experience and revolutionized the traditional mall-based model. All our piercings are performed exclusively by licensed Nurses. All of Rowan's products are hypoallergenic. Our priority is to offer a fun, celebratory, and safe piercing experience for everyone. When we say piercing for all, we mean it.
Everybody
is invited to this ear party!
Rowan is looking for a EVP, People Operations to oversee the entire People department, which consists of all areas of HR, Recruiting, Employee Experience, Training, and Education. Reporting directly to the CEO, the Senior Director, People Operations will be responsible for not only strategizing company-wide People initiatives, but also be willing and able to execute on operational and day-to-day tasks that involve LOAs, Workers Comp, Payroll, Training, and any other Recruiting and HR processes, as needed. The EVP, People Operations will also manage a team of diverse backgrounds and talents that extend from traditional HR and Recruiting to Nurses and Education/Training.
Position is based in New York / Travel expectation 15%
What you'll do:
Oversee, manage, and provide the necessary support for the existing People department, which consists of all areas of HR, Recruiting, Employee Experience, Training, and Education
Provide both strategic and tactical support to the People department, Leadership Team, and all employees at Rowan
Manage and create the strategic direction of the department, improving and implementing processes and procedures as well as assist in developing and implementing training for departments and leadership
Partner with the Leadership Team to formulate and execute plans to optimize structure, people, systems, culture, and processes
Play an instrumental role in helping to define Rowan culture and employee engagement initiatives while also developing programs that allow that culture to come to life throughout the employee lifecycle
Serve as a main point of contact for the Leadership Team on all People initiatives as well as a contact and support for all new and existing Studio team initiatives and processes
Utilize a data driven approach to identify trends and recommend proactive solutions for employee performance, retention, engagement, diversity, equity, and inclusion
Implement & execute current and new HR policies, procedures and initiatives
Execute, manage, and communicate an Annual Review process for all Rowan employees
Provide strategic guidance to managers on effective handling of employee relations issues, including input for performance management situations
Build effective, positive relationships and processes to respond to employee requests, questions, concerns, and suggestions
Ensure all People and HR programs are effective and in compliance with local and national regulations; keep abreast of current guidelines, legislation, new rules, and changes and trends related to employment law, FLSA, etc
Manage all Rowan employee benefits, such as healthcare, 401(k), COBRA and disability insurance
Recommend and implement the best tools and systems in order to build a strong foundation for the People Operations team and all employees at Rowan
Design an effective internal communications system that encourages feedback
Support rewards/recognition and wellness initiatives in support of company-wide programs and business operation
Perform other duties as assigned
Experience we're looking for:
8+ years experience in HR management and/or Director level roles, specifically in a rapidly scaling, startup environment. Preferably in an omnichannel business structure that contains both Ecomm and brick & mortar revenue and processes
5+ years experience in people management
Experience in employment/labor law, HR administration, organizational development, staffing, and a general understanding of benefits/compensation and safety regulations
Must be highly organized, flexible, detail-oriented, and capable of meeting deadlines
Experience running hourly and salary payroll for a 200+ company is a plus.
Success in advocating and getting necessary buy-in for programs.
Excellent time management skills with a proven ability to meet deadlines.
What you'll bring:
Excellent people manager skills, specifically with a team that encompasses HR, recruiting, employee engagement, and training
Excellent communication skills, especially in difficult situations that require emotional intelligence and the ability to think outside the box.
Equal parts empathy and business acumen.
Desire to build relationships with all employees and partner with people managers on anything that requires HR input and involvement.
Collaboration and partnership with cross-functional team members to build relationships to support initiatives.
A cooperative and positive attitude; someone who is genuinely excited to be a part of what Rowan is building.
Comfortable in both a strategic role, and the ability to roll up your sleeves to get the job done.
Exceptional listening skills and the ability to build trust across all levels of an organization.
Excellent organizational skills and attention to detail.
Ability to function well in a high-paced and at times stressful environment.
Compensation:
The anticipated annual base salary for this position is $140,000-$175,000 depending on experience.
Full-Time Benefits & Perks:
Medical/Dental/Vision Health Plans
Short and Long-term Disability
Life Insurance
401k and Roth IRA Plans
Paid Parental Leave
Open PTO policy
Employee discounts on our amazing products!
About Us:
Rowan is an innovative ear-piercing and hypoallergenic jewelry brand that brings safety to the forefront with our team of licensed nurses—and celebration to every guest with our joyful approach to piercings and jewelry. Our brick-and-mortar locations across the US also provide a long-overdue alternative to the standard mall piercing. At Rowan, we believe that every ear piercing is a milestone and it should be celebrated. We believe in "Piercing for All".
Important note:
Rowan believes in teamwork, collaboration, and diversity. We know our team is stronger together and we commit to staying true to these values as we grow. In a remote setting, interviewing at Rowan may include phone interviews, virtual "on-site" interviews, and on-the-job mock cases. We are committed to run a thorough process for candidates with whom we identify a potential match, and we will do our best to follow-up with each and every applicant! If you're on the fence, just give it a try! We are an equal opportunity employer and we encourage everyone to apply!