District Manager, Northeast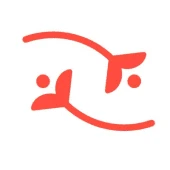 Hey Rowan
New York, NY, USA
Posted on Sunday, October 22, 2023
Rowan has completely reimagined the ear piercing experience and revolutionized the traditional mall-based model. All our piercings are performed exclusively by licensed Nurses. All of Rowan's products are hypoallergenic. Our priority is to offer a fun, celebratory, and safe piercing experience for everyone. When we say piercing for all, we mean it.
Everybody
is invited to this ear party!
Rowan is looking for a reliable, organized, and detail-oriented District Manager to provide oversight and management for the daily operations of our Northeast Studios. The District Manager reports to the Regional Manager.
What you'll be doing:
Embody Rowan's culture and values; act as a role model for all team members both internally and externally
Responsible for establishing a strong customer service/selling culture in all assigned studios
Accountable for overall operations, staffing and merchandising of retail stores
Oversee compliance of Area/Store Managers with established Company policies and standards, HR practices, security, sales and record-keeping procedures, and overall maintenance of the stores by performing required audits
Anticipate, analyze and determine all sales and operational opportunities within the marketplace and contribute ideas, strategies and innovations based on knowledge of local market conditions and store environment
Ensure stores have proper inventory levels to support sales growth and to meet local market demand
Manage and guide teams to ensure that all visual merchandising and brand guidelines are embodied within our studios
Complete store visits per an established visitation cycle ensuring efficient and effective store visits and follow up as needed
Resolve consumer concerns in a manner consistent with company policy and with consumer satisfaction top of mind - partner with RGM on elevated consumer issues
Develop store managers and associates through coaching in the moment to provide helpful guidance and feedback to drive sales and achieve key performance indicators
What you'll bring
Bachelor's Degree in Business or related field; or an equivalent combination of education and experience sufficient to successfully perform the key accountabilities of the job required
5+ years progressive retail experience required
Previous experience in district or multi-unit management
High degree of proficiency MS Office Suite, G Suite & Internet applications
Strong coaching, problem-solving, prioritization and time management skills
Eager to create new systems and strengthen existing best practices in a start-up culture
Strong verbal and written communication skills (including analysis, interpretation, & reasoning)
Ability to develop and maintain collaborative relationships with peers and colleagues across the organization, as well as internal and external clients
Ability to work well autonomously and within a team in a fast-paced and deadline-oriented environment
Self-motivated, enjoy being busy and juggling multiple tasks
Full-Time Benefits & Perks
Medical/Dental/Vision Health Plans
Long-term Disability
Life Insurance
401k and Roth IRA Plans
Paid accrued vacation, sick, and holidays
Employee discounts on our amazing products!
About Us:
Rowan is an innovative ear-piercing and hypoallergenic jewelry brand that brings safety to the forefront with our team of licensed nurses—and celebration to every guest with our joyful approach to piercings and jewelry. Our brick-and-mortar locations across the US also provide a long-overdue alternative to the standard mall piercing. At Rowan, we believe that every ear piercing is a milestone and it should be celebrated. We believe in "Piercing for All".
Important note:
Rowan believes in teamwork, collaboration, and diversity. We know our team is stronger together and we commit to staying true to these values as we grow. In a remote setting, interviewing at Rowan may include phone interviews, virtual "on-site" interviews, and on-the-job mock cases. We are committed to run a thorough process for candidates with whom we identify a potential match, and we will do our best to follow-up with each and every applicant! If you're on the fence, just give it a try! We are an equal opportunity employer and we encourage everyone to apply!