Piercing Studio Nurse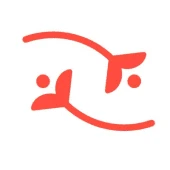 Hey Rowan
Dallas, TX, USA
Posted on Thursday, October 26, 2023
Rowan has completely reimagined the ear piercing experience and revolutionized the traditional mall-based model. All our piercings are performed exclusively by licensed Nurses. All of Rowan's products are hypoallergenic. Our priority is to offer a fun, celebratory, and safe piercing experience for everyone. When we say piercing for all, we mean it.
Everybody
is invited to this ear party!
Why We Need You:
With nursing being the most respected profession in the United States, it only makes sense that parents prefer to have a licensed nurse perform their child's ear piercing. Nurses are already experts when it comes to skin integrity, infection prevention and keeping patients and clients calm in unfamiliar situations; all crucial skills needed when it comes to being a professional piercer. Join us at our Preston Royal Village Piercing Studio and help us guarantee that every piercing experience puts safety first and style always!
What You'll Be Doing
Performing ear piercings at our Dallas Studio
Promoting and cultivating a safe, sanitary ear piercing experience in accordance with state, federal and CDC guidelines
Providing customers and guests with an initial ear assessment to ensure proper earring placement and personalized styling
Communicating piercing aftercare instructions to help prevent infection
Creating magical and memorable experiences for our customers and adding a little more sparkle to the world, one ear at a time
What You'll Bring
Certifications: RN or LPN/LVN License
Communication Skills: The ability to speak to customers and the community both in technical and non-technical professional language
Flexibility: You're available to work weekends and are able to resolve unstructured problems quickly and efficiently to meet customer needs
Experience: Accepting all experience levels, including newly licensed Nurses, training in pediatrics and/or ear piercing is a plus.
**Must be available WEEKENDS!**
Sparkly Perks
Rowan Nurses are paid $24/hour + gratuity for delivering a superior ear piercing experience
You will receive paid training to become a professional piercing nurse and learn the ins and outs of ear styling, aftercare communication and more
Make an impact outside of the hospital: You'll have the unique opportunity to create amazing and memorable experiences for children, parents, and families
About Us:
Rowan is an innovative ear-piercing and hypoallergenic jewelry brand that brings safety to the forefront with our team of licensed nurses—and celebration to every guest with our joyful approach to piercings and jewelry. Our brick-and-mortar locations across the US also provide a long-overdue alternative to the standard mall piercing. At Rowan, we believe that every ear piercing is a milestone and it should be celebrated. We believe in "Piercing for All".
Important note:
Rowan believes in teamwork, collaboration, and diversity. We know our team is stronger together and we commit to staying true to these values as we grow. In a remote setting, interviewing at Rowan may include phone interviews, virtual "on-site" interviews, and on-the-job mock cases. We are committed to run a thorough process for candidates with whom we identify a potential match, and we will do our best to follow-up with each and every applicant! If you're on the fence, just give it a try! We are an equal opportunity employer and we encourage everyone to apply!