Retail Store Associate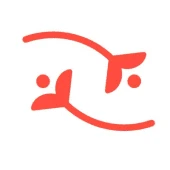 Hey Rowan
Dedham, MA, USA
Posted on Thursday, November 9, 2023
Rowan has completely reimagined the ear piercing experience and revolutionized the traditional mall-based model. All our piercings are performed exclusively by licensed Nurses. All of Rowan's products are hypoallergenic. Our priority is to offer a fun, celebratory, and safe piercing experience for everyone. When we say piercing for all, we mean it.
Everybody
is invited to this ear party!
About our Sales Associates
As a Sales Associate, you will be the face of Rowan for ear piercing clients and jewelry shoppers who visit our retail location in Dedham. You are friendly, organized, and sales-minded, and our clients remember you for the way you made them feel safe and celebrated during their ear-piercing experience.
In addition to your client-facing strengths, you are a highly accountable and resourceful person, and the Rowan team trusts you to manage the day-to-day operations of the piercing studio.
This is a part-time role.
**Must be available WEEKENDS!!**
What you'll be doing as a Retail Store Associate:
Greet ear-piercing clients and shoppers
Offer and provide education about Rowan piercing services and jewelry
Support needs of ear piercing clients and shoppers
Improve store efficiency and processes to ensure seamless client experience
Restock jewelry and ear piercing materials
Maintain cleanliness and sterility of the studio
Perform bi-weekly inventory counts and investigate discrepancies
Manage technology and software systems
Embody Rowan's culture and values, and work to always create a celebratory atmosphere in the piercing studio
Experience we're looking for:
Retail experience or sales experience
Experience with jewelry, ear piercing, or a service or hospitality business a plus
Ability to work independently, ownership-minded
Positive and high-energy, resourceful with an entrepreneurial spirit
Passionate about earrings and ear piercing
Interest in working at an early-stage, high-growth company
Willing to work a flexible schedule
Part-Time Benefits & Perks
Compensation: $15-19 per hour + commission!
401k and Roth IRA Plans
Employee discounts on our amazing products!
About Us:
Rowan is an innovative ear-piercing and hypoallergenic jewelry brand that brings safety to the forefront with our team of licensed nurses—and celebration to every guest with our joyful approach to piercings and jewelry. Our brick-and-mortar locations across the US also provide a long-overdue alternative to the standard mall piercing. At Rowan, we believe that every ear piercing is a milestone and it should be celebrated. We believe in "Piercing for All".
Important note:
Rowan believes in teamwork, collaboration, and diversity. We know our team is stronger together and we commit to staying true to these values as we grow. In a remote setting, interviewing at Rowan may include phone interviews, virtual "on-site" interviews, and on-the-job mock cases. We are committed to run a thorough process for candidates with whom we identify a potential match, and we will do our best to follow-up with each and every applicant! If you're on the fence, just give it a try! We are an equal opportunity employer and we encourage everyone to apply!