Project Manager, New Store Openings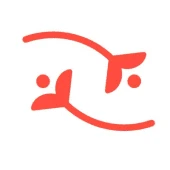 Hey Rowan
Operations
New York, NY, USA
Posted on Friday, November 10, 2023
Rowan has completely reimagined the ear piercing experience and revolutionized the traditional mall-based model. All our piercings are performed exclusively by licensed Nurses. All of Rowan's products are hypoallergenic. Our priority is to offer a fun, celebratory, and safe piercing experience for everyone. When we say piercing for all, we mean it.
Everybody
is invited to this ear party!
Rowan is looking for a Project Manager, New Studio Openings to execute procurement and operations for the new Rowan studio openings. Reporting directly to the Director, New Studio openings, you will be responsible for all operations related to setting up new Rowan studios which includes but is not limited to, procurement, utilities, permitting, on site lead and set up.
Travel up to 50%
What you'll do:
Own procurement for a new launching studio(inclusive of sourcing, ordering, tracking, coordinating and communicating deadlines, delivering items on time and keeping themselves and the wider team organized).
Responsible for owning and tracking all budgets associated with new store openings.
Responsible for on site set up operations after construction turnover, acting as the lead to prepare the store for pre opening inspections and opening day.
Act as liaison for hand off to the local Store Managers after the store has been successfully launched.
Own the execution of setting up all necessary utilities and accounts for the upcoming launching studios across the county, while keeping the internal documentation updated to be passed off to the Store Manager.
Work closely with the Director, New Store Openings on body art regulations and permitting for all of the upcoming new studio locations.
Partners with Store Design and Construction Teams to help execute timelines and ensure a success and timely opening.
Partners with other cross functional departments to support openings.
Experience we're looking for:
B.A./ B.S. degree required
Minimum of 3 years of business and retail experience with a proven track record of executing expansion and procurement.
What you bring to the table:
Highly self-motivated, driven and proactive individual; excellent organizational skills and ability to prioritize workload appropriately based on business needs
Excellent written and verbal communication skills
Intellectually curious; no problem is too big or too small to tackle


Compensation:
The anticipated annual base salary for this position is $70,000- $80,000.
Full-Time Benefits & Perks:
Medical/Dental/Vision Health Plans
Short and Long-term Disability
Life Insurance
401k and Roth IRA Plans
Paid Parental Leave
Open PTO policy
Employee discounts on our amazing products!
About Us:
Rowan is an innovative ear-piercing and hypoallergenic jewelry brand that brings safety to the forefront with our team of licensed nurses—and celebration to every guest with our joyful approach to piercings and jewelry. Our brick-and-mortar locations across the US also provide a long-overdue alternative to the standard mall piercing. At Rowan, we believe that every ear piercing is a milestone and it should be celebrated. We believe in "Piercing for All".
Important note:
Rowan believes in teamwork, collaboration, and diversity. We know our team is stronger together and we commit to staying true to these values as we grow. In a remote setting, interviewing at Rowan may include phone interviews, virtual "on-site" interviews, and on-the-job mock cases. We are committed to run a thorough process for candidates with whom we identify a potential match, and we will do our best to follow-up with each and every applicant! If you're on the fence, just give it a try! We are an equal opportunity employer and we encourage everyone to apply!