Demand Planning Manager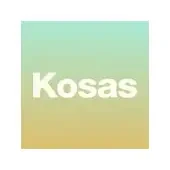 Kosas
Posted on Tuesday, September 26, 2023
The Future of Beauty is here and it's thrilling. We're looking for innovative thinkers and rebellious spirits to join our team.
Kosas is a next-level clean beauty brand that's about revealing, expressing, and feeling comfy in your skin. It's good makeup (not no makeup) that's quick, easy, can't mess it up. And it's clinically proven to actually make your skin better, even when it's bare. So you can look like your favorite self every single day. Our brand is currently distributed in Sephora, Mecca, and Credo, as well as on our branded website, kosas.com. Our products are market share leaders, our growth has been explosive, and we have big plans ahead!
We are hiring a Demand Planning Manager to play an important role and be a valuable contributor to our business. We are looking for someone excited about working in a high growth, faced paced environment with a passion for designing a path forward. This position reports to the VP of Operations and will build key partnerships with the leadership teams in Sales, Marketing, Creative, Product Development, and Finance.
The Demand Planning Manager will play a pivotal role in forecasting, analyzing, and managing product demand for our Kosas. Planning expertise will directly influence production schedules, inventory levels, and overall supply chain strategies. Collaborating closely with cross-functional teams, the Demand Planning Manager will contribute to the seamless flow of products from production to customer delivery.
How You'll Contribute
Develop and maintain accurate demand forecasts for our diverse range of products based on historical data, market trends, promotional activities, and seasonality.
Utilize demand forecasts to optimize inventory levels, reducing excess stock while ensuring adequate product availability to meet customer demands.
Analyze historical sales data, market trends, and other relevant factors to identify patterns and opportunities for demand optimization.
Work alongside the inventory Supply & Purchasing teams to align production schedules, capacity planning, and procurement strategies with the demand forecasts, ensuring efficient resource allocation.
Collaborate with Sales, Marketing, and Product Development teams to gather insights and information that inform demand forecasts. Regularly communicate with these teams to understand promotional plans, new product launches and changes in consumer preferences to include in the aggregate demand.
Generate regular reports and presentations on demand forecasts, accuracy metrics, inventory levels, and other relevant KPIs for management review.
Prepare, plan, lead, and execute monthly Demand Consensus meetings.
Assist with the coordination, facilitation, and documentation of monthly S&OP Review meetings.
Partner with cross functional teams on process improvements. Identify opportunities to streamline and enhance demand planning processes, tools, and methodologies, contributing to increased efficiency and accuracy.
Assist in NetSuite optimization projects with Ops & Finance team.
Lead MRP project for demand planning to drive visibility into company-shared system.
Lead other ad hoc projects with VP of Ops on an as needed basis.
Who You Are
Deep understanding of how supply/demand planning impacts other functions of the business
Collaborative and trustworthy character
Positive attitude and strong work ethic
Excellent communication and people skills
Ability to manage multiple projects effectively at one time and work in a fast-paced environment.
Experience in cosmetics or CPG industry preferred; passion for clean beauty a plus!
What You'll Bring
5+ years of demand planning/integrated business planning expertise in CPG, Cosmetics or related industry experience preferred.
BS/BA degree in Business, Supply Chain Management, or equivalent preferred
Advanced Excel skills are critical with emphasis on modeling and analysis; knowledge and experience in planning/forecasting within; compile info from multiple data sources to present total company metrics; adapt to changes in assortment strategy and manipulate data accordingly.
NetSuite, Google Gsuite, PowerPoint experience are all preferred.
What We Offer
Company paid medical benefits
Flexible spending account options
401k with company contribution
Flexible paid vacation
40% off Kosas products
The range of base salary for this full-time position is between $108,000-$118,000, not including discretionary bonus and benefits. Please note that the base salary range is a guideline, and individual total compensation will vary based on factors such as experience, skillset, education, and work location.
Kosas is committed to creating an inclusive environment for all employees and proud to provide equal employment opportunities to all employees and applicants for employment and prohibits discrimination and harassment of any type with regards to race, religion, age, sex, national origin, disability status, genetics, protected veteran status, sexual orientation, gender identity, or any other characteristic protected by federal, state, or local laws.
This policy applies to all terms and conditions of employment, including recruiting, hiring, placement, promotion, termination, layoff, recall, transfer, leaves of absence, compensation, and training.