Project Manager, New Product Launch (Temporary)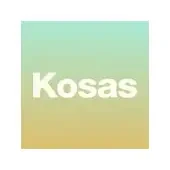 Kosas
Product, Operations
Posted on Tuesday, September 26, 2023
The Future of Beauty is here and it's thrilling. We're looking for innovative thinkers and rebellious spirits to join our team.
Kosas is a next-level clean beauty brand that's about revealing, expressing, and feeling comfy in your skin. It's good makeup (not no makeup) that's quick, easy, can't mess it up. And it's clinically proven to actually make your skin better, even when it's bare. So you can look like your favorite self every single day. Our brand is currently distributed in Sephora, Mecca, and Credo, as well as on our branded website, kosas.com. Our products are market share leaders, our growth has been explosive, and we have big plans ahead!
As a Temporary Project Manager for New Product Launch, you will be responsible for planning and tracking progress through the entire lifecycle of a product, from concept to delivery. Through close partnerships with Product Development, Packaging, Operations and Creative partners, you will ensure new products are successfully launched on time. This position reports to our Director of Operations.
How You'll Contribute
Own creating and managing a detailed project plan complete with dependencies, owners, deadlines, and durations
Own all projects connected to Product (New product launches, PR send outs, samples programs, sets)
Observe and analyze cross departmental workflows and provide recommendations for process improvements.
Design project dashboards, Gantt charts, and other helpful visuals to communicate information quickly and effectively, and 'at-a-glance' for all stakeholders
Drive projects forward and help influence decision making.
Ensure information and status is communicated effectively to all interested parties both internal and external to the organization
Ensure timely completion of key projects and promotes effective communication across the entire organization
Manage competing priorities and diplomatically create consensus within the group to rank priorities
Facilitate, schedule, and manage timely project review meetings, run meetings efficiently and effectively, identify action owners for actions from meetings clearly and unambiguously, provide clear meeting recaps to attendees and stakeholders
Manage multiple communication channels including Slack, Gmail, Voice, Text, Smartsheet
Possess strong problem solving and analysis skills, and excellent written and verbal communication skills
Collaborate with company personnel and consultants, to assist in decision making, and promote a continuous improvement mindset
Use adaptive communication style to work effectively with many individuals across the organization, and promote Kosas Team Values
Work with Director of Operations to minimize costs associated with timeline delays, such as air freight and rush charges from manufacturers
Who You Are
Must be a self-starter who demonstrates strong initiative and exceptional management skills
Creative, collaborative team player
Exemplary organizational skills, working on multiple projects simultaneously
Impeccable attention to detail
Ability to facilitate meetings and drive decision making
Able to maintain a balance between discipline and agility
What You'll Bring
Bachelor's Degree
3-5 years of project management experience in the beauty industry
Excellent communication skills, both oral & written
Proficiency in Microsoft Project, Smartsheets, Word, Excel, GSuite apps, and Slack
Experience working with direct-to-consumer e-commerce brands and Sephora brands
What We Offer
Company paid medical benefits
Flexible spending account options
401k with company contribution
Flexible paid vacation
40% off Kosas products
The range of base salary for this temporary position (6 months maximum) is between $2100-$2300 per week. Please note that the base salary range is a guideline, and individual total compensation will vary based on factors such as experience, skillset, education, and work location.
Kosas is committed to creating an inclusive environment for all employees and proud to provide equal employment opportunities to all employees and applicants for employment and prohibits discrimination and harassment of any type with regards to race, religion, age, sex, national origin, disability status, genetics, protected veteran status, sexual orientation, gender identity, or any other characteristic protected by federal, state, or local laws.
This policy applies to all terms and conditions of employment, including recruiting, hiring, placement, promotion, termination, layoff, recall, transfer, leaves of absence, compensation, and training.