Business Intelligence Analyst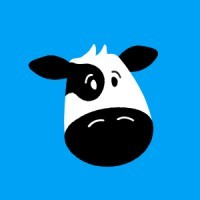 Milk Moovement
IT, Operations, Data Science
Halifax, NS, Canada
Posted on Saturday, September 23, 2023
ABOUT THE COMPANY
Milk Moovement is building a world-class team focused on getting the right milk to the right place at the right time.
Our growing herd of employees is driven to provide our clients with the data they need to make critical decisions that impact their operations and ultimately your favourite dairy products.
Who is Milk Moovement you might ask? We are a young VC-backed company with humble roots and massive ambitions to disrupt the dairy supply chain. We think differently, act nimbly, and always leave things better than we found them.
We're expanding our team to further our mission. Find us out on Twitter, Instagram, LinkedIn (@milkmoovement), and our home page to learn more or hit "apply" below!
THE ROLE
Milk Moovement is seeking a data-driven Business Intelligence (BI) Analyst to help our executive team make informed decisions. The BI Analyst should be passionate about data and technology solutions and improving the decision making process through clear, concise and elegantly-presented data.
As the BI Analyst at Milk Moovement, you will be working with all things data. You will work mainly with internal stakeholders to identify areas where data can resolve business challenges. Other areas you will be responsible for include but aren't limited to:
• Experimenting with feature validation and tracking post-release
• Acting as the subject matter expert for accessing and analyzing diverse, unstructured data across Milk Moovement products using combinations of analytic software
• Leading, defining, designing, and implementing end-to-end data-oriented solutions to solve business challenges or provide context to ambiguous areas
• Conducting customer research in our data
• Configuring dashboards as needed across Product, Execs, CX, AEs
• Analyzing complex data sets (Ex: a trend in avg. user session timer for a specific user class linked to a specific release date or linked to an inverse trend elsewhere)
• Working cross-functionally with leadership to define the business requirements for data collection, analysis and infrastructure needs
Providing direction, expertise, and end-user training oriented toward self-service reporting portals
WHAT WE ARE LOOKING FOR
Milk Moovement seeks to have a diverse, inclusive, team-oriented, and curiosity driven herd. Our development team lives up to our core values, and we expect you will be excited to do so too. You will likely have had 2 years of BI/Data/Analyst experience, but working in the dairy industry is not required! We will teach you all there is to know about the industry beginning with our dairy 101 course. It is definitely more complicated than you think and that is why we do what we do! Here's what else we're looking for:
• A bias for action - spotting problems and jumping in to escalate them
• Experience driving internal change with diverse stakeholders
• Ability to thrive in a fast-paced and sometimes ambiguous environment
• 2+ years of experience with SQL
• Proficient in database systems and DBT (Data Build Tool)
• Familiarity with GIT version control
• Experience in analysis and reporting with large, complex data structures
• Experience working with structured and unstructured data from various sources and formats
• Passion for Business Intelligence, Dashboards, Reports, Data-modeling, Data Warehouses, ETL Processes and Data-Integration
WHAT WE OFFER
🐮 Competitive salaries - we're constantly reevaluating market trends to ensure we meet or exceed industry standards.
🐮 Equity - Stock option plan on a standard 4 year vesting schedule with a 1 year cliff.
🐮 Unlimited paid vacation and flex time - unlimited vacation can be vague and difficult to track; we strongly encourage everyone to take at least 2 weeks off per year plus public holidays. The rest is up to you.
🐮 Health (mental & physical), dental, & HSA coverage across North America.
🐮 Remote work environment - work from home or from one of our hubs in Halifax and St. John's.
🐮 Flexible hours - night owl or early riser? No problem.
🐮 Tools - need the latest and great software to perform more efficiently? Ask and you shall receive.
🐮 Quarterly culture events - trivia, robot building, hackathons, etc. We like to keep it fresh and exciting.
ABOUT OUR CULTURE
🥛 We'll drop everything to ensure our customers feel supported.
🥛 Transparency is ingrained in everything we do.
🥛 Respect is paramount.
🥛 We win and lose as a herd - lessons learned are equally as important as the wins.
🥛 We're all in this together - our company wide thirst for knowledge is unquenchable.
🥛 Want to learn a bit more about what makes us moo-nique? Check out our About Us page for company mission, purpose, and values.
🥛 Did we mention we love puns?!
HOW TO APPLY
To apply, please submit your resume through our Careers page. Don't forget to complete our Get To Know The Candidate form; we love hearing what your favourite dairy products are!
We always conduct remote interviews to ensure accessibility. This role offers flexibility based on your location and work preferences, and we'll collaborate closely with you because we recognize that each individual has unique circumstances.
Don't meet every single requirement? Studies have shown that women and individuals from diverse backgrounds may hesitate to apply for positions unless they meet nearly every qualification. At Milk Moovement, we are deeply committed to enhancing our approach to creating a diverse, inclusive, and value driven workplace. If you're excited about this role but your past experiences don't align perfectly with our job description, we encourage you to apply anyway. You may well be the right candidate for this role or others!
Milk Moovement is an equal opportunity employer and does not discriminate on the basis of race, national origin, gender, gender identity, sexual orientation, disability, age, or other legally protected status. Milk Moovement is committed to providing reasonable accommodations for individuals with disabilities during the application and interview process. If you require an accommodation, please notify your Recruiter.