Head Coach & Community Manager - DC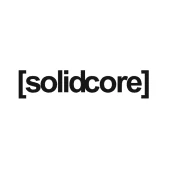 Solidcore
Marketing & Communications
Baltimore, MD, USA · Washington, DC, USA
Posted on Wednesday, January 25, 2023
[solidcore] is looking for a Head Coach who is passionate about sharing the [solidcore] brand and workout. Reporting to the Area Manager, the Head Coach is responsible for various tasks that will not only support the Studio and its success, but also support [solidcore] as a company in our mission to be the fastest growing and most successful boutique fitness studio. The Head Coach is expected to role model all of the qualities and attributes of an exceptional coach – the Head Coach is expected to coach an average of 12-15 classes per week.
Responsibilities
Maintain a full schedule of 12-15 classes per week, including weekends as well as achieving utilization & retention goals set by brand & holidays
Take direction from the Area Manager to assist with day-to-day operations of the studio
Lead outreach and marketing efforts as necessary to scout new clients and create long-term partnerships in the community
Introduce prospective clients to the facility, explain the [solidcore] workout in detail (including the science), and demo the workout
Regularly interact with clients and obtain, assess, and address information on client needs, expectations and levels of satisfaction
Respond to client requests and resolve concerns promptly and effectively
Maintain product knowledge for all studio retail operations, including class packages, apparel, and current promotions
Monitor and respond to email correspondence to the respective studio email address
Create an inspiring environment for coaches that motivates them to provide the highest level of customer service and performance
Routine tasks including, but not limited to ordering supplies, conducting inventory, and maintaining sales logs
Ensure the studio and equipment remain impeccable and fully-functioning at all timesOther duties and projects as assigned
Compensation & Benefits
Compensation Range: $50,000 - $55,000 per year
Unlimited PTO
Full coverage health, dental, & vision insurance
401k with employer match
Cellphone stipend
[solidcore] is a national boutique fitness company with 70+ studios across the country. Our signature workout is 50 minutes of low-impact, high-intensity strength training: the lights are low and the music is loud. The coach guides the class through a series of slow & controlled movements that are sequenced to work muscles to failure. This class is accessible for all fitness levels and can be amplified or modified to accommodate individual goals. Class is as intense as our reviews suggest, but our instructors go above and beyond to provide a welcoming, supportive, empowering, and challenging experience for all. Please visit our website to read more about our mission.
[solidcore] is firmly committed to social justice and promoting a culture of diversity, equity, and inclusion. You can visit our website to find out more about the actions we are taking to promote a more diverse and inclusive space for both our clients and our internal team.