Client Experience Specialist-NY/NJ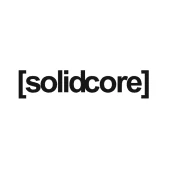 Solidcore
New Jersey, USA
Posted on Wednesday, August 16, 2023
[solidcore] is looking for a full-time CX Specialist to join our Client Experience team. Our ideal team member is empathetic, strategic, mission-driven, puts people first, with a knack for creative problem-solving. This person will act as a Client advocate and interface between all related departments on the Client's behalf. Our ideal candidate is an organized and highly skilled communicator who will provide timely and accurate updates to clients regarding inquiries and issue resolution. This person will partner with other CX team members, as well as other departments, to continually add efficiency to the day-to-day processes as well as to increase client happiness. This position is a remote opportunity and will report directly to the Director of Client Experience.
Candidate must reside in the NY/NJ area
.
What you will be responsible for:
Serve as a day-to-day contact for clients and field team to provide ongoing counsel and strategic insights.
Develop and maintain a trusted relationship with our clients and field team, creating a spirit of partnership and strong communication.
Lead with a consistent focus on delivering an elevated and personalized client experience.
Reconcile client grievances immediately.
Inspire and lead internal teams to drive results for clients.
Act as a Client advocate and interface between all relative departments on the Client's behalf to influence product roadmap and improvements.
Collaborate cross-functionally to ensure flawless execution of best-in-class ideas.
Provide timely and accurate updates to clients regarding inquiries, and issue resolution .
Communicate with our clients via our support channels (i.e. Groove, Axle, Gmail, chatbot).
Develop and implement strategies integral to optimizing client experience.
Communication includes but is not limited to general inquiries, setting up/managing accounts, client policy education, processing sales, & tech support.
Client membership management, including but not limited to membership sales, membership adjustments, policy enforcement, and client education.
You'll be a great fit for this role if you meet the following requirements:
Strong interpersonal skills and a client-first attitude.
Ability to identify and communicate areas and opportunities for improvement throughout the CX team and organization.
Exceptional written and verbal communication skills.
Problem-Solving Aptitude.
Outgoing, with a passion for providing top-notch client service.
Proficiency in MindBody and CRM experience preferred.
Resides within 25 miles of a [solidcore] studio
Bilingual (Spanish/English) abilities are a plus.
Who you are:
A strategic "thinker" and eager "doer".
Strong communication skills; comfortable with face-to-face client interactions.
A client advocate prioritizes the client's experience in all interactions.
Open-minded, quick learner with a thirst for knowledge and new ideas.
Agile, quick-thinking multi-tasker who can pivot quickly between tasks and adapt to rapidly shifting expectations and client goals.
A true team player who's not afraid to jump in and tackle a new assignment, no matter how challenging or unfamiliar.
Can turn ideas into workable plans while anticipating client and team needs.
Strong organization, problem-solving, and interpersonal skills, along with keen attention to detail.
Experience using digital communications and social media platforms for clients or organization.
Extremely attentive to deadlines and processes.
Compensation and Benefits
This position is full-time.
Salary range is $50,000-$55,000.
Bonus eligible.
Access to medical, vision, and dental coverages.
$50 per month cell phone stipend.
Free drop-in [solidcore] classes.
Company computer provided with IT support.