Executive Administrator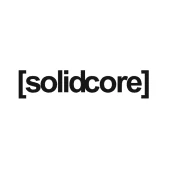 Solidcore
Washington, DC, USA
Posted on Tuesday, August 22, 2023
[solidcore] is seeking an Executive Administrator to support the Executive C-Suite. The EA will directly support the day to day activities of our CEO, CFO and COO as well as oversee the HQ office operations. This is an exciting opportunity to learn directly from the organization's highest officers while making an impact broadly across many teams. Our dream candidate for this role will be an energized, motivated, nimble team player, ready and willing to take on a broad scope of responsibilities. They will take constant initiative, find the yes everywhere, and hold sensitive information with the highest level of tact and confidentiality. An extension of the C-Suite, this person will be leveraging their strengths to support the mission, vision and values of [solidcore].
Located in vibrant Washington, DC and reporting to the VP of People & Talent - this is an exciting opportunity to join a rapidly growing, investor-backed organization with a desire to be the leader in the studio fitness space.
What you'll be doing
Heavy Calendar management for professional meetings and commitments
Travel arrangements, and proactively monitoring travel to problem solve issues or conflicts that may arise
Record keeping and note taking for important meetings and brainstorming sessions.
Oversight of an office administrator to assure the HQ office is running smoothly and employees are happy and healthy
Drafting correspondence and presentations as well as putting together preparation materials for big events and meetings.
Support planning and execution of large team events for the organization
Serve as a project manager for the professional projects of the Executive team.
What we need from you
5 -6 years of experience as an EA to a C-Level executive
Highly Proficient with MS Office, specifically Microsoft Word, Excel, and PowerPoint. Design platform experience is a plus
Strong organization skills, communication skills and attention to detail Must be a timely communicator, responsive and hold the ability to work well independently.
Excellent writing skills - capable of correspondence on behalf of their leaders
Ability to work under pressure – someone who thrives in fast-paced environment
What skills and experience you'll bring to us
Saavy, quick and smart
A skilled communicator
An information sponge and a self starter
A true solution-based problem solver with the ability to anticipate needs and potential challenges
Interested in fitness and the boutique fitness industry
Compensation and benefits
Salary range for this position is $90,000-$95,000.
Flexible PTO.
Technology & cell phone stipend.
401k with employer match.
Health, dental, & vision insurance.
And MORE.
[solidcore] is a national boutique fitness company with 100+ studios across the country. Our signature workout is 50 minutes of low-impact, high-intensity strength training: the lights are low and the music is loud. The coach guides the class through a series of slow & controlled movements that are sequenced to work muscles to failure. This class is accessible for all fitness levels and can be amplified or modified to accommodate individual goals. Class is as intense as our reviews suggest, but our instructors go above and beyond to provide a welcoming, supportive, empowering, and challenging experience for all. Please visit our website
here
to read more about our mission. [solidcore] is firmly committed to social justice and promoting a culture of diversity, equity, and inclusion. You can click
here
to find out more about the actions we are taking to promote a more diverse and inclusive space for both our clients and our internal team.