Manager of FP&A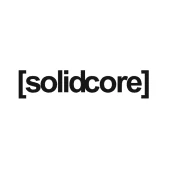 Solidcore
Washington, DC, USA
Posted on Thursday, September 7, 2023
[solidcore] is looking for a FP&A Manager to join our HQ team. A Financial Planning & Analysis (FP&A) professional oversees all corporate projections. They provide analysis in decision-making in all matters operational, financial, and strategic. A strong candidate combines a strong analytical mindset with technical ability and excellent people skills.
Located in Roslyn, VA and reporting to the Director of FP&A, this is an exciting opportunity to join a rapidly growing, investor-backed organization with a desire to be the leader in the studio fitness space.
You'll be responsible for:
Overseeing and managing all aspects of fundamental financial planning and analysis, such as planning, spending, predicting, report generation, and other tasks
Evaluating and recommending modifications to projections and budgets based on actual performance
Providing comprehensive review and commentary on department/studio results and initiatives to key stakeholders and executive leadership
Modeling long-term growth and determining the business elements that influence it
Identifying and comprehending business issues; proposing and carrying out solutions
Teaming up with the executive team to develop the company's medium to the long-term financial and strategic plan
Working with VPs to forecast department expenses
Creation and maintenance of Tableau reports and dashboards that colleagues can use to quickly distill critical business insights
Partnering with cross-functional teams to initiate, lead or contribute to large-scale/complex strategic projects
what we need from you:
Permanent Full-time role.
Hybrid working (3 days in the Roslyn VA office per week)
what skills and experience you'll bring to us:
A Bachelor's degree and at least three years of experience in finance, accounting, or a related field are required
Previous work experience within Investment banking/Big 4 accounting/top tier consulting firms
Experience with conducting and interpreting data analysis and financial modeling
Experience working with: Tableau or other Business Intelligence tools, NetSuite or other ERP tools,
Quantitative background, an intuitive grasp of data, and advanced proficiency in Microsoft Excel & PowerPoint skills
Capability to multitask and adapt to a constantly changing, quick environment
Capability to lead projects throughout an organization
Ability to tackle new and unfamiliar tactical and strategic problems and excel in both team and self-directed settings
Resourcefulness, pragmatism and ability to drive business impact
Excellent communications skills, with the ability to synthesize, simplify and explain complex problems to different types of audience, including executives
Strong work ethic, attention to detail, a passion for excellence and intellectually curious,
compensation and benefits
Compensation Range: $80,000 - $100,000 per year
Unlimited PTO
Full coverage health, dental, & vision insurance
401k with employer match
Cellphone stipend
[solidcore] is a national boutique fitness company with 70+ studios across the country. Our signature workout is 50 minutes of low-impact, high-intensity strength training: the lights are low and the music is loud. The coach guides the class through a series of slow & controlled movements that are sequenced to work muscles to failure. This class is accessible for all fitness levels and can be amplified or modified to accommodate individual goals. Class is as intense as our reviews suggest, but our instructors go above and beyond to provide a welcoming, supportive, empowering, and challenging experience for all. Please visit our website to read more about our mission.
[solidcore] is firmly committed to social justice and promoting a culture of diversity, equity, and inclusion. You can visit our website to find out more about the actions we are taking to promote a more diverse and inclusive space for both our clients and our internal team.