Vice President of Strategy & Insights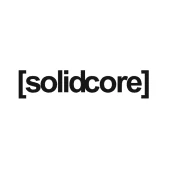 Solidcore
Washington, DC, USA
Posted on Tuesday, September 12, 2023
[solidcore] is looking for a team-oriented, thoughtful, skilled and motivated leader to join the [solidcore] team as the Vice President of Strategy & Insights. Our ideal candidate will have a passion for strategic planning, consumer insights and driving innovation. They will also share a love of fitness, community and being part of a collaborative leadership team. Located in the vibrant Washington DC metro area and reporting to the CFO, this is an exciting opportunity to join a rapidly growing, investor-backed organization with a desire to be the leader in the studio fitness space.
what we need from you:
Develop and execute the company's long-term strategic plan, working closely with the C-suite to align objectives with the company's vision and mission.
Ensure successful implementation of strategic initiatives, partnering with stakeholders on updates and changes. Tracking KPIs and goals across the leadership team to assure consistent alignment across departments.
Analyze financial data and performance metrics to assess the effectiveness of current strategies and recommend improvements.
Keep a close pulse on industry trends and conduct market research to identify emerging trends, competitive threats, and growth opportunities within the boutique fitness industry.
Analyze and interpret consumer research to uncover insights that will inform growth strategy, innovation, brand positioning or operational improvement.
Use business and market intelligence to predict risk and disruption to the business.
Use a wide range of qualitative and quantitative research techniques to drive business impact.
Project based work for the Leadership team and Board of Directors as it arises.
what skills and experience you'll bring to us:
10+ years of overall experience with 5 - 7+ years in corporate strategy.
Preference for candidates from a top-tier consulting or internal Corporate Strategy experience.
MBA or advanced degree preferred.
Demonstrated experience using quantitative and analytical skills to generate insights that inform business strategy.
Service business or brick and mortar experience a plusAbility to thrive in a fast paced, entrepreneurial environment.
The 3 C's: Collaborative, Communicative and Consistent
Ability to function in a player/coach role.
compensation and benefits:
Competitive compensation package
Flexible PTO
Full coverage health, dental, & vision insurance
401k with employer match
Cellphone stipend