FT Coach - NoVa East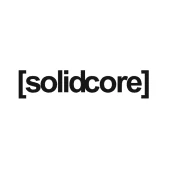 Solidcore
Virginia, USA
Posted on Tuesday, October 3, 2023
[solidcore] coaches lead clients through our signature 50-minute, full-body, low-impact classes. They are responsible for educating clients on the use of our resistance-based machines and empowering them to push through our challenging workout. [solidcore] coaches are expected to be able to think quickly and provide clients of differing skill levels with support and motivation. Classes are intense but small, designed to allow our coaches to deliver each client with personalized attention and accountability in a group environment. The lights are low, the music is on point, and the community is [inspiring]. At their core, [solidcore] coaches are dedicated to and invested in helping those around them discover what they're truly capable of.
All [solidcore] coaches must undergo [solidcore]'s comprehensive training program. Our training groups are small as well as highly selective, allowing for individualized support and tight-knit relationships. Training managers are dedicated to the success of each trainee and provide ample feedback as well as trackable goals. Please note, prior fitness teaching experience or fitness certification is not required.
Our company is expanding rapidly. Team members who have chosen a career with [solidcore] and demonstrate a passion for the brand are afforded unique opportunities to grow with us.
Qualifications and Required Skills
Optimistic and hardworking individual with a love for health, fitness, and the [solidcore] workout.
Passionate about helping others become the strongest version of themselves and achieve their goals.
Ability to thrive in a fast-paced, entrepreneurial environment.
Previous fitness teaching experience .
Outgoing and personable with a desire to build relationships within and outside the [solidcore] community.
Team player with a positive attitude.
Genuine desire to inspire and motivate others.
Reliable and professional.
Comfortable on a mic leading a fast-paced class with loud music and lots of energy in the room.
Major Responsibilities
Be available to coach 20 classes per week
Participate in team meetings and events.
Take an active role in contributing to the cleanliness of the studio.
Help to facilitate and participate in community building activities.
Community outreach.
Learn new techniques and best practices from the coach and Studio Manager community..
Interact and form relationships with clients and the fitness community.
Embody the [solidcore] brand and culture.
Training
20 days of virtual self-study followed by in-studio facilitated learning and practice, 10 days of mock classes to practice technique (flexible scheduling).
Education on basic anatomy, kinesiology, and exercise principles.
Access to printed and interactive online resources as well as robust continuing education courses and programs .
Constant support and feedback from training team, studio managers, and pro-level coaches .
Client relations and [solidcore] experience training .
Compensation & Benefits
Base pay is $45,000 per year
Workout for Free! Complimentary drop-in classes while employed
Employee retail discounts
Comprehensive benefit package
[solidcore] is a national boutique fitness company with 100+ studios across the country. Our signature workout is 50 minutes of low-impact, high-intensity strength training: the lights are low and the music is loud. At [solidcore], we are passionately dedicated to the growth and development of our team and strive to create an environment where individuals can learn and develop their skills. We believe in cultivating a safe space where you are able to show up every day as your strongest, most empowered version of yourself. We stand behind the health and wellness of not only the teams working within the walls of our studios, but the broader community as well. We offer all full-time employees participation in our Solidcares program that includes unlimited PTO, full spectrum insurance coverage, cell phone stipend, and so much more. Please visit our website
here
to read more about our mission and benefits.
At [solidcore] we believe in blazing paths, not trailing behind and we are firmly committed to being the leader in diversity, equity, and inclusion within the boutique fitness space. We want to create a community in which people can feel safe to show up as their most authentic selves. Community is not just what we do - it's who we are and we are dedicated to promoting a welcoming environment for all. You can click
here
to find out more about the actions we are taking to promote a more diverse and inclusive space for both our clients and our internal team.
[solidcore] is an approved continuing education provider for the Aerobics and Fitness Association of America (AFAA) and the National Academy of Sports Medicine (NASM).