Head Coach & Community Manager - Avalon - Alpharetta, GA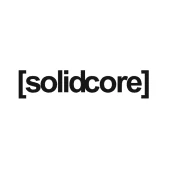 Solidcore
Marketing & Communications
Alpharetta, GA, USA
Posted on Thursday, October 5, 2023
[solidcore] is looking for a Head Coach who is passionate about sharing the [solidcore] brand and workout. Reporting to the Area Manager, the Head Coach is responsible for various tasks that will not only support the Studio and its success, but also support [solidcore] as a company in our mission to be the fastest growing and most successful boutique fitness studio. The Head Coach is expected to role model all of the qualities and attributes of an exceptional coach – the Head Coach is expected to coach an average of fifteen (15) classes per week. Responsible for delivering a best in class experience, setting the standards for other coaches to aspire to. The Head Coach provides a high level of coach development, giving consistent feedback to their team with the ability to provide support in-studio throughout new coach trainings.
You will be responsible for:
Serving as the [solidcore] studio's lead coach, maintaining a full schedule of 15+ classes per week.
Serving as an example and setting the expectations for new and existing coaches.
Delivering a best-in-class fitness and customer service experience consistent with [solidcore] standards.
Meeting company utilization & retention expectations on both an individual level and for the studio as a whole.
Taking direction from the Area Manager to assist with day-to-day operations of the studio.
Lead outreach and marketing efforts as necessary to scout new clients and create long-term partnerships in the community.
Providing coach development to a team of coaches, delivering informal/formal feedback & assisting new coach trainings with in-person support.
Assisting as needed with responses to client requests and resolving concerns promptly and effectively.
Maintaining product knowledge for all studio retail operations, including class packages, current promotions, and apparel.
Executing routine operational tasks including, but not limited to ordering supplies, conducting inventory, and maintaining sales logs.
Ensuring the studio and equipment remain impeccable and fully-functioning at all times.
Other duties and projects as assigned and as needed.
What we need from you:
This is a permanent, exempt, full-time position with an expected 40 hours per week (including 15 classes coached).
Flexible and variable availability including weekends & holidays with ability to accommodate coach training schedules & the fluctuating needs of the business.
Ability to lift / carry a minimum of 30 pounds.
Proficiency in g-Suite and MS office, specifically excel and google sheets.
What skills and experience you will bring to us:
Optimism and hard work with a love for health, fitness, and the [solidcore] workout.
Passionate about helping others become the strongest version of themselves and achieve their goals.
Passionate about building relationships and developing teams, creating an environment that fosters growth.
Ability to thrive in a fast-paced, people-focused, entrepreneurial environment.
1-2 years prior group fitness experience.
Outgoing and personable with a desire to build relationships within and outside the [solidcore] community.
Team player with a positive attitude.
Genuine desire to inspire and motivate others.
Reliable and professional.
Comfortable on a mic leading a fast-paced class with loud music and lots of energy in the room.
Ability to model the [solidcore] brand and culture and serve as a lead representative of the [solidcore] community.
Superior client relations and communication skills.
Compensation & Benefits
Compensation: $46,000-$53,000
Flexible PTO
Full coverage health, dental, & vision insurance
401k with employer match
Cellphone stipend
[solidcore] is a national boutique fitness company with 70+ studios across the country. Our signature workout is 50 minutes of low-impact, high-intensity strength training: the lights are low and the music is loud. The coach guides the class through a series of slow & controlled movements that are sequenced to work muscles to failure. This class is accessible for all fitness levels and can be amplified or modified to accommodate individual goals. Class is as intense as our reviews suggest, but our instructors go above and beyond to provide a welcoming, supportive, empowering, and challenging experience for all. Please visit our website to read more about our mission.
[solidcore] is firmly committed to social justice and promoting a culture of diversity, equity, and inclusion. You can visit our website to find out more about the actions we are taking to promote a more diverse and inclusive space for both our clients and our internal team.