Facilities Project Coordinator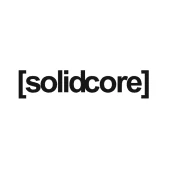 Solidcore
Administration, Operations
Washington, DC, USA
Posted on Wednesday, October 18, 2023
[solidcore] is looking for a Facilities Project Coordinator to join our team. Our ideal team member is empathetic, strategic, mission driven, puts people first and fosters a safe, welcoming and FUN work environment. Reporting directly to the Facilities Manager, the Facilities Project Coordinator is responsible for supporting the daily maintenance/upkeep of the studios, as well as our preventative maintenance programs.
What you'll be doing
Address facilities/equipment-related work orders as they enter the queue, ensure that work orders are maintained and that they are resolved in a timely manner.
Answer facilities/equipment-related phone calls/emails and address issues as they are reported.
Handle one on-call weekend monthly.
Assist with the coordination and scheduling of preventative maintenance activities.
Act as liaison between employees and any outside contractors needed to resolve specialized problems.
Provide direction and information to vendors, operations and service providers as required to ensure coordination and successful execution of work within the studio/client environment.
Properly and effectively administer and maintain all security systems.
Evaluate proposals and final invoices for repair/reactive work and preventative maintenance. Assist with tracking parts deliveries and inventory. Ensuring machines are in proper working order and available for use.
What we need from you
Self-motivated – a self-starter who can work with a level of autonomy and doesn't need direction for every task that is asked of them.
Critical Thinker – can identify a problem and work it through until resolved. Able to connect the dots between different departments and fields. Keeps the big picture in mind, even when having to delve into the details.
Clear Communicator – able to identify relevant information and then clearly and succinctly transfer that information to the appropriate parties.
Team Player who is willing to pitch in and understands that everyone at [solidcore] is working toward the same goal. Able to celebrate the success of teammates and peers while helping those who need it.
Multitasker – able to successfully manage competing priorities. Maturity – able to embrace ambiguity and the ability to adapt. Not afraid to ask for guidance or explanation when needed. Does not take things personally.
Acknowledges when mistakes are made and then uses that information to do better in the future.
Well-organized – highly attentive to detail, knows how to save and organize files, keep notes, and can access information when needed.
Creates and maintains systems.
Strives for Excellence – always seeking to learn new things and to make improvements.
Prioritizes self-assessments to promote continued growth, both personally and professionally
What skills and experience you'll bring to us
A minimum of a bachelor's degree is preferred.
Ability to proficiently use a PC or Mac.
Working knowledge of Microsoft Office Suite.
Aptitude for prioritizing multiple projects.
Facilities-specific knowledge/background is NOT required.
A 'can do' spirit and positive attitude.
Compensation and benefits
Salary range for this position is 60k- 70k
Flexible PTO.
Technology & cell phone stipend.
401k with employer match.
Health, dental, & vision insurance.
And MORE.