Campus Ambassador- University of Miami- Coral Gables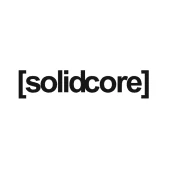 Solidcore
Customer Service
Miami, FL, USA
Posted on Friday, October 20, 2023
[solidcore] is looking for a current University of Miami student to serve as its Campus Ambassador in Coral Gables, FL. The Campus Ambassador's role will be to introduce [solidcore] to students on grounds through events, classes, and through the use of social media/social networking. The ambassador will engage, connect, educate, and convert students on grounds on who and what [solidcore] is, and the benefits of becoming a part of the [solidcore] community.
You will be responsible for:
Representing the [solidcore] culture and brand within the University of Miami and Coral Gables communities
Identifying, following up, and working to convert leads into the in-studio experience
Owning a budget to create events, offers, and out-of-home advertising opportunities to make [solidcore] a well-known brand within the University of Miami community
Managing a book of clients and helping to facilitate the ongoing booking experience for those clients
Serving as a day-to-day contacts for clients
Spending time in studio and facilitating a high-quality, on-brand experience
Daily, Weekly, Monthly Reporting. Running, analyzing, and reporting on key performance indicators, including sales and retention
Compensation and benefits
The ambassador will be outgoing, well-connected, and marketing-minded to help drive new business, and keep the on-grounds community engaged on an ongoing basis.
[solidcore] is a national boutique fitness company with 90+ studios across the country. Our signature workout is 50 minutes of low-impact, high-intensity strength training: the lights are low and the music is loud. At [solidcore], we are passionately dedicated to the growth and development of our team and strive to create an environment where individuals can learn and develop their skills. We believe in cultivating a safe space where you are able to show up every day as your strongest, most empowered version of yourself. We stand behind the health and wellness of not only the teams working within the walls of our studios, but the broader community as well. We offer all full-time employees participation in our [solidcare] program that includes unlimited PTO, full spectrum insurance coverage, cell phone stipend, and so much more. Please visit our website
here
to read more about our mission and benefits.
At [solidcore] we believe in blazing paths, not trailing behind and we are firmly committed to being the leader in diversity, equity, and inclusion within the boutique fitness space. We want to create a community in which people can feel safe to show up as their most authentic selves. Community is not just what we do - it's who we are and we are dedicated to promoting a welcoming environment for all. You can click
here
to find out more about the actions we are taking to promote a more diverse and inclusive space for both our clients and our internal team.