Accounts Payable Specialist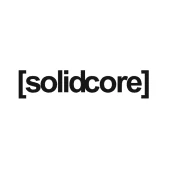 Solidcore
Accounting & Finance
Washington, DC, USA
Posted on Wednesday, November 1, 2023
[solidcore] is looking for a team-oriented, thoughtful, skilled, and motivated person to join the [solidcore] team as an Accounts Payable Specialist. Located in the vibrant Rosslyn Metro (Arlington) VA and reporting to the Senior Accountant, this is an exciting opportunity to join a rapidly growing, investor-backed organization with a desire to be the leader in the studio fitness space Accounts Payable Specialist is responsible for supporting in processing invoices and payments for all studio vendors.
You'll be responsible for:
Organize and process weekly invoices for internal approval.
Prepare payment schedule and process payments.
Maintain strong communication and relationships with [solidcore] vendors by providing payment status and confirmations to vendors requests.
Assist with month-end financial reporting including the preparation of the financial statements. Perform bank reconciliations and other assigned general ledger accounts.
Prepare journal entries, account analysis, and month-end reporting. Manage corporate credit card transactions: book transactions in the general ledger, ensure all required information (e.g., approvals, receipts, coding) is included in expense submissions and adequately processed in the credit card portal. Oversee and manage studio credit cards and new studio cards orders.
Manage credit card decline or limit issues. Assist with autopay and paperless setups for new studio locations. Help the accounting department with various administrative tasks such as sort out mail, checks etc. Respond to requests from external auditors. Assist with the annual 1099 process.
Suggesting new and improving existing policies and procedures to create more efficient processes across the department.
What skills and experience you'll bring to us:
Possess bachelor's degree in finance, Accounting, or related field.
Knowledge of accounting principles and Accounts Payable processes 1+ years of corporate accounting experience or public accounting experience
Proficient in MS Office
Clear Communicator – able to identify relevant information and then clearly and succinctly transfer that information to the appropriate parties.
Team Player who is willing to pitch in and understands that everyone at [solidcore] is working toward the same goal. Able to celebrate the success of teammates and peers while helping those who need it.
Multitasker – able to successfully manage competing priorities. Ability to work independently and take initiative.
Well-organized – highly attentive to details and able to work with a high degree of accuracy.
Quick learner and problem solver when faced with new challenges.
Maintain flexibility in a fast-paced environment.
Working knowledge of Microsoft Office SuiteKnowledge of Oracle NetSuite preferred.
Compensation and benefits:
Competitive salary range is $45,000- $55,000 per year.
Flexible PTO
Technology & cell phone stipend
401k with employer match
Health, dental, & vision insurance
And MORE
[solidcore] is a national boutique fitness company with 100+ studios nationwide. Our signature workout is 50 minutes of low-impact, high-intensity strength training: the lights are low and the music is loud. At [solidcore], we are passionately dedicated to the growth and development of our team and strive to create an environment where individuals can learn and develop their skills. We believe in cultivating a safe space where you can show up every day as your strongest, most empowered version of yourself. We stand behind the health and wellness of not only the teams working within the walls of our studios but the broader community as well. We offer all full-time employees' participation in our Solidcares program that includes unlimited PTO, full spectrum insurance coverage, cell phone stipend, and so much more. Please visit our website
here
to read more about our mission and benefits.
At [solidcore] we believe in blazing paths, not trailing behind and we are firmly committed to being the leader in diversity, equity, and inclusion within the boutique fitness space. We want to create a community in which people can feel safe to show up as their most authentic selves. Community is not just what we do - it's who we are, and we are dedicated to promoting a welcoming environment for all. You can click
here
to learn more about our actions to promote a more diverse and inclusive space for our clients and our internal team.