Coach/Core Crew Team Member- Preston Hollow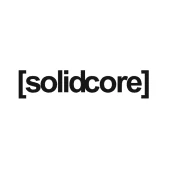 Solidcore
Dallas, TX, USA
Posted on Tuesday, November 7, 2023
[solidcore] coaches lead clients through our signature 50-minute, full-body, low-impact classes. They are responsible for educating clients on the use of our resistance-based machines and empowering them to push through our challenging workout. [solidcore] coaches are expected to be able to think quickly and provide clients of differing skill levels with support and motivation. Classes are intense but small, designed to allow our coaches to deliver each client with personalized attention and accountability in a group environment. The lights are low, the music is on point, and the community is [inspiring]. At their core, [solidcore] coaches are dedicated to and invested in helping those around them discover what they're truly capable of.
All [solidcore] coaches must undergo [solidcore]'s comprehensive training program. Our training groups are small as well as highly selective, allowing for individualized support and tight-knit relationships. Training managers are dedicated to the success of each trainee and provide ample feedback as well as trackable goals. Please note, prior fitness teaching experience or fitness certification is not required.
Our company is expanding rapidly. Team members who have chosen a career with [solidcore] and demonstrate a passion for the brand are afforded unique opportunities to grow with us.
Roles and Responsibilities
Participating in team meetings and events
Learning new techniques and best practices from the coach and Studio Manager community
Interacting and forming relationships with clients and the fitness community
Embodying the [solidcore] brand and cultureCreating a fitness space that is welcoming and inclusive of all backgrounds and abilities
Performing routine client-facing system tasks, including new account set-up, scheduling / canceling / rebooking classes, package purchases, and other general account needs as requested
Touring prospective clients through the facility, explaining the [solidcore] workout in detail (including the science), and demo the workout
Regularly interacting with clients and obtaining, assessing, and addressing information on client needs, expectations and levels of satisfaction; and responding to client requests and concerns promptly and effectively
Maintaining product knowledge for all studio retail operations, including class packages, apparel, and promotions
Being of service to our clients by being aware of studio issues, events, or schedule changes and communicating them to clients and [solidcore] team members as needed
Assisting the Area Manager, and Coaches in daily operations, including keeping the studio meticulously clean while working with our team to provide a superior experience to our clients, and other tasks or projects as needed
Notifying Area Manager and/or member of the studio management team of any employee or client complaints or grievances, and assisting the Area Manager to respond appropriately
Quickly addressing any maintenance or equipment issues that are visible to clients
Communicating with studio leads via axel, phone, and email to generate sales
Following up with client lists in axel to meet monthly sales quota Responding to client emails
Alerting coaches about client milestones and setting up the keychain and board for celebration
Required Skills and Experience
Availability to coach a minimum of 6 classes per week
The coaching/core crew role is part-time
Ability to lift up to 30 pounds and walk through all areas of the studio
Ability to work a flexible schedule that meets the needs of the business, including mornings, evenings, holidays, weekends, and closing hours
High School Education, some college preferred
Optimism and hard work with a love for health, fitness, and the [solidcore] workout
Passionate about helping others become the strongest version of themselves and achieve their goals
Ability to thrive in a fast-paced, entrepreneurial environment
Prior group fitness experience is a plus but not required
Outgoing and personable with a desire to build relationships within and outside the [solidcore] community
Team player with a positive attitude
Genuine desire to inspire and motivate others
Reliable and professional
Comfortable on a mic leading a fast-paced class with loud music and lots of energy in the room
1 year sales experience preferred
MBO experience preferred
Outstanding customer service skills
Strong organizational skills & attention to detail
Must be willing to initiate tasks and perform duties without direction
Ability to stand for long durations of time
Availability Requirements
A minimum of fifteen hours of weekday availability per week (Mon-Fri)
One full weekend day per week
Ability to coach a minimum of three holidays per year:
One summer (Memorial Day, Fourth of July, Labor Day)
One winter (Thanksgiving, Christmas, New Years Day)
One pre/post (Black Friday, Christmas Eve, New Years Eve)
Ability to coach a minimum of six classes, ~nine hours per week
Compensation and Benefits
Competitive base pay plus an opportunity to earn per class revenue share based on experience and other qualifications of the successful candidate
Flexible work schedule
Comprehensive paid training program
Potential to earn commission
Free drop-in classes
Growth potential
[solidcore] is a national boutique fitness company with 100+ studios across the country. Our signature workout is 50 minutes of low-impact, high-intensity strength training: the lights are low and the music is loud. At [solidcore], we are passionately dedicated to the growth and development of our team and strive to create an environment where individuals can learn and develop their skills. We believe in cultivating a safe space where you are able to show up every day as your strongest, most empowered version of yourself. We stand behind the health and wellness of not only the teams working within the walls of our studios, but the broader community as well. We offer all full-time employees participation in our Solidcares program that includes unlimited PTO, full spectrum insurance coverage, cell phone stipend, and so much more. Please visit our website
here
to read more about our mission and benefits.
At [solidcore] we believe in blazing paths, not trailing behind and we are firmly committed to being the leader in diversity, equity, and inclusion within the boutique fitness space. We want to create a community in which people can feel safe to show up as their most authentic selves. Community is not just what we do - it's who we are and we are dedicated to promoting a welcoming environment for all. You can click
here
to find out more about the actions we are taking to promote a more diverse and inclusive space for both our clients and our internal team.
[solidcore] is an approved continuing education provider for the Aerobics and Fitness Association of America (AFAA) and the National Academy of Sports Medicine (NASM).