Studio Brand Experience Manager- Williamsburg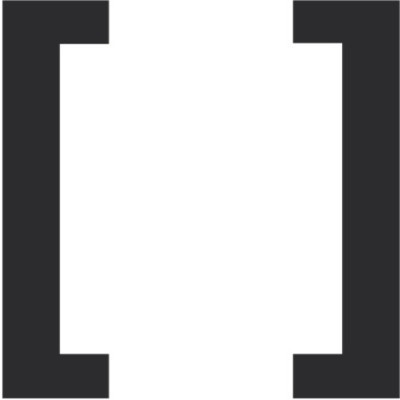 [solidcore]
New York, NY, USA
Posted on Saturday, May 13, 2023
[solidcore] is looking for a Brand Experience Manager who is committed to the growth and development of their team and is passionate about sharing the [solidcore] brand and workout. At its core, the Brand Experience Manager is a people leader who is dedicated to cultivating strong relationships within the community. The Brand Experience Manager is a single unit role, responsible for elevating, executing and maintaining client relationships, sales and Brand standards within their studio. They are accountable for ensuring that all areas of the client experience are fulfilled and are driven by exceeding sales goals and continued growth. A Brand Experience Manager is a representation of the [solidcore] culture, a client experience leader, who is creative and patient, and thrives in a fast-paced environment.
You will be responsible for…
The success, growth and elevation of [solidcore]'s client experience, sales and brand standards
Owning in studio client communications via phone, email and sales platforms
Owning client relations, sales and Brand standards for the studio
Working closely with the Area Manager to manage the day-to-day client operations of the [solidcore] studio and at times; implementing company-wide client strategies or initiatives related to client and Brand standards Daily, Weekly, Monthly Reporting.
Running, analyzing, and reporting on key performance indicators, included but not limited to sales, retention and potential client relation issues, chargebacks and solutions
Helping to develop local initiatives and marketing strategies to drive traffic and exceed studio-specific goals alongside the Head Coach & Community Manager
Ensuring positive and prompt client communications
Owning the training, performance and development of a team of Core Crew
What we need from you
Flexible and open availability with weekends and holidays required
The position is full-time and exempt with an expected 40 hours worked per week (all working hours are in studio)
Prior client experience management in high-end fitness, retail, or hospitality (3-5 years preferred).
Prior sales experience in high-end fitness, retail or hospitality (3-5 years preferred).
Bachelor's degree (preferred).
Proficiency in g-Suite and MS office, specifically excel and google sheets.
Ability to lift / carry a minimum of 30 pounds.
What skills & experience you'll bring to us
Proven track record of exceeding sales targets, contributing to the overall health of the studio's business, strong customer service skills and creating/implementing ideas and solutions
Ability to work independently with the confidence to make decisions and course correct as needed.
Ability to multi-task and coordinate ongoing projects, plans, and people.
Proven track record in successfully training a small team of part time employees
Positive entrepreneurial and resourceful problem-solving attitude. Strong attention to detail and organizational skills.
Superior client relations and communication skills.
Passion for fitness, wellness, and the [solidcore] brand.
Ability to model the [solidcore] brand and culture and serve as a lead representative of the [solidcore] community.
Compensation & Benefits
Salary range: 65,000 - 68,000
Unlimited PTO
Full coverage health, dental, & vision insurance
401k with employer match
Cellphone stipend
[solidcore] is a national boutique fitness company with 90+ studios across the country. Our signature workout is 50 minutes of low-impact, high-intensity strength training: the lights are low and the music is loud. At [solidcore], we are passionately dedicated to the growth and development of our team and strive to create an environment where individuals can learn and develop their skills. We believe in cultivating a safe space where you are able to show up every day as your strongest, most empowered version of yourself. We stand behind the health and wellness of not only the teams working within the walls of our studios, but the broader community as well. We offer all full-time employees participation in our [solidcare] program that includes unlimited PTO, full spectrum insurance coverage, cell phone stipend, and so much more. Please visit our website
here
to read more about our mission and benefits.
At [solidcore] we believe in blazing paths, not trailing behind and we are firmly committed to being the leader in diversity, equity, and inclusion within the boutique fitness space. We want to create a community in which people can feel safe to show up as their most authentic selves. Community is not just what we do - it's who we are and we are dedicated to promoting a welcoming environment for all. You can click
here
to find out more about the actions we are taking to promote a more diverse and inclusive space for both our clients and our internal team.