Sales Development Representative (SDR) - B2B SaaS Cosmetics Industry Focus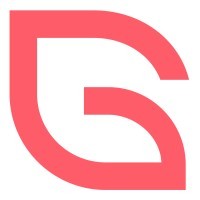 The Good Face Project
Sales & Business Development
Remote
Posted on Wednesday, August 16, 2023
As an SDR, you will play a pivotal role in generating new business opportunities for our SaaS products and building a strong sales pipeline. You will be responsible for prospecting, qualifying leads, and initiating conversations with potential clients in the cosmetics industry. By leveraging your excellent communication and sales skills, you will lay the foundation for long-term relationships with clients, promoting our software solutions and addressing their specific needs. Building relationships with prospects will be the central part of your job. You must have impeccable communication skills, as well as being focused on lead generation and strategic outreach.
What you'll be doing:
Prospect and identify potential customers in the cosmetics industry through various channels, including online research, LinkedIn, social media, industry events, and referrals.
Conduct outbound calls, emails, and other communication channels to engage prospects, introduce our SaaS products, and qualify their interest and fit for our solutions.
Utilize consultative selling techniques to understand potential clients' pain points, business objectives, and challenges in the cosmetics industry.
Collaborate closely with the sales team to ensure seamless transition of qualified leads into the sales funnel, maintaining accurate and up-to-date records in Hubspot.
Educate prospects on the unique value proposition of our SaaS products, demonstrating how our solutions can address their specific needs and deliver tangible business outcomes.
Schedule product demonstrations and meetings for the sales team, coordinating with the core sales team to ensure smooth handover of leads.
Continuously expand your knowledge of the cosmetics industry, staying up-to-date with industry trends, competitor offerings, and market dynamics to effectively position our solutions.
Collaborate with marketing teams to support lead generation campaigns, provide valuable insights from customer interactions, and contribute to refining marketing messaging and materials.
Build best-in-class CRM and data upkeep processes
What you'll bring to the team:
Bachelor's degree in business, marketing, or a related field is preferred.
Proven experience in a sales or business development role, preferably in the SaaS industry or cosmetics sector.
Strong understanding of sales processes and lead qualification techniques.
Excellent interpersonal and communication skills, with the ability to articulate complex concepts in a clear and compelling manner.
Self-motivated and driven individual with a hunger for exceeding targets and achieving results.
Ability to work independently, as well as collaboratively in a team-oriented environment.
Familiarity with Linkedin and Hubspot, and proficiency in using sales tools and technologies.
Organized and process orientated to ensure CRM and lead data is up to date and orderly
Passion for the cosmetics industry and a genuine interest in staying updated with the latest trends, products, and customer preferences.
Benefits:
Competitive salary package with commission and performance-based incentives.
Comprehensive health, dental, and family leave benefits package.
Ongoing professional development and training opportunities.
Collaborative and supportive work environment.
Opportunity to work with a groundbreaking SaaS platform and reputable cosmetic brands.
San Diego preferred but open to remote candidates.