Director of Sales, Grocery (Baby's Only)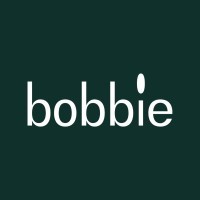 Bobbie
Sales & Business Development
San Francisco, CA, USA
Posted on Tuesday, September 26, 2023
About Bobbie
Bobbie is creating a parenting culture of confidence, not comparison. And it starts with how we choose to feed our babies. We crafted our European style infant formula with purposefully sourced, organic ingredients to give parents a product they are proud to feed their babies, direct to their doorstep. Bobbie is proud to be the only US formula that is designed to meet both FDA and EU standards.Although 83% of parents turn to formula in the first year of their baby's life, this is the silent majority that is often shamed for not being able to exclusively breastfeed. Co-founded by two moms and created by a team of mom scientists, nutritionists, pediatricians, and lactation consultants, the Bobbie team knows first hand that there is no one size fits all for feeding. With Bobbie, we hope you can Bottle Boldly.
The Role
This position will be responsible for sales, revenue, profitability and market share growth of the Grocery channel. This role will work closely with new and existing brokers and Distributor Partners to deliver against sell-in and sell-thru goals.The ideal candidate has channel specific experience, is comfortable analyzing large data sets, can pivot strategy based on real time results and is able to quickly capitalize on market opportunities.Additionally, this candidate will work closely with our retail marketing team to optimize our marketing spend. This includes: identifying and executing account specific plans for each retailer, promo inclusion, coupon participating and ROI reporting.
What you will accomplish:
Develop strategies to maximize sales and profitability for all retail accounts - including evaluating performance of competition and implementing strategy to increase market share.
Own the P&L for retail accounts
Manage Marketing Spend for each retailer, reporting on ROAs, ROI and other relevant KPIs
Cultivate and manage Broker and Distributor relationships
Schedule, organize and conduct account meetings to present key initiatives, new marketing plans, and establish the buy
Monitor and report sell-through and other KPI's to ensure successful growth and profitability
Act as a liaison with internal partners (marketing, operations, logistics, and design) to drive new launches and the sell through; support key meetings, prepare appropriate materials, and prepare internal team to meet the needs of the customer
Provide accurate forecasting for each retailer at the SKU level
Develop strong, effective relationships with internal & external stakeholders
Roll out and manage in store merchandising, including ISM assets, end caps, product knowledge seminars, etc.
Problem solve and maintain a solution-oriented attitude when account level issues or objections arise. Negotiate with excellence to accomplish mutual business objectives.
What we would like you to have:
5-10 years of experience in a sales role for a growing CPG company
Experience working with UNFI, large grocers, Drug, Club and Walmart
Organized, results and relationships oriented approach to landing/managing key accounts and maximizing sales
Experience designing, evaluating, and executing retail strategy
Familiarity with EDI implementation and management
Strong written and verbal communication skills
Ability to work in a fast-paced environment, understand & build new processes and interact well with all cross functional departments
Skilled in Excel, Word and PowerPoint
You're inspired by our core values:
Be Radical - We are change makers, rule breakers and stigma shakers. We are unapologetically bold and use our megaphone for good.
Nurture the Tension - Parenthood is full of healthy tension, and so is building a company. We embrace the unknowns, practice humility and are a culture of learners.
Deliver Ounce by Ounce - Our customers have entrusted us to feed their babies. We lose sleep over the details, so they don't have to.
Don't Assume - We embrace our unique perspectives, withhold judgment, and find beauty in the paths that brought us all to Bobbie. Our strength is celebrating each other and our collective voice.
Compensation and Benefits:
Salary
San Francisco / NYC: $160,000 - $200,000
All other locations: $135,000 - $175,000
Our salary ranges are based on paying competitively for our size and industry. As a fully remote company, we adjust our salaries to match geographic location. Employees who live in a high cost-of-living city (San Francisco, NYC) have a higher salary range than employees who live elsewhere.Our total compensation package also includes comprehensive benefits and robust equity offerings. We believe all Bobbie employees should have an option to purchase ownership in the company and benefit from what we expect will be a lot of upside growth.
Our Benefits Include
Employee medical, dental and vision insurance 100% covered by Bobbie, with options to add dependents through a subsidized pre-tax deduction
US-based work from anywhere model
401k with match
Flexible Time Off Policy
Summer Fridays (early office closure every Friday)
13 paid company holidays plus an end of year holiday office shut down
16 weeks of paid parental leave with the option to take an additional 8 months unpaid
1 year Bobbie subscription
$75 monthly internet stipend
Co-working space reimbursement
Bobbie Personnel Privacy Policy and Notice at CollectionAt Bobbie, we are committed to building a diverse and inclusive company. We seek to create a culture where everyone can belong because we believe that people do their best work when they can show up every day as their authentic selves. We welcome people of different backgrounds, experiences, abilities, and perspectives.Bobbie is an equal opportunity employer. We do not make hiring or employment decisions on the basis of race, religion, color, national origin, gender, gender identity, sexual orientation, age, marital status, veteran status, disability status or genetic information, in compliance with applicable federal, state and local law.